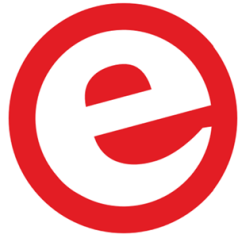 VDU card - video for computers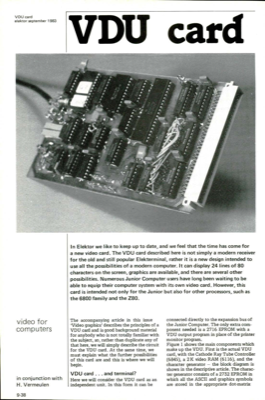 VDU card elektor september 1983 video for computers in conjunction with H. Vermeulen The accompanying article in this issue `Video graphics" describes the principles of a VDU card and is good background material for anybody who is not totally familiar with the subject, so, rather than duplicate any of that here, we will simply describe the circuit for the VDU card. At the same time, we must explain what the further possibilities of this card are and this is where we will begin. VDU card . . . and terminal? Here we will consider the VDU card as an independent unit. In this form it can be connected directly to the expansion bus of the Junior Computer. The only extra com- ponent needed is a 2716 EPROM with a VDU output program in place of the printer monitor program. Figure 1 shows the main components which make up the VDU. First is the actual VDU card, with the Cathode Ray Tube Controller (6845), a 2K video RAM (6116), and the character generator — the block diagram is shown in th...
Downloading of this magazine article is reserved for registered users only.
Login
|
Register now!