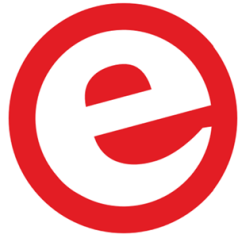 Test & Measuring Equipment Part 10: Signal Generators (4)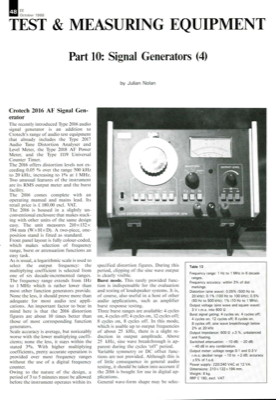 48 EE October 1988 TEST & MEASURING EQUIPMENT Part 10: Signal Generators (4) Crotech 2016 AF Signal Gen- erator The recently introduced Type 2016 audio signal generator is an addition to Crotech"s range of audio test equipment that already includes the Type 2017 Audio Tune Distortion Analyser and Level Meter, the Type 2018 AF Power Meter, and the Type 1119 Universal Counter Timer. The 2016 offers distortion levels not ex- ceeding 0.05 % over the range 500 kHz to 20 kHz, increasing to 1% at 1 MHz. Two unusual features of the instrument are its RMS output meter and the burst facility. The 2016 comes complete with an operating manual and mains lead. Its retail price is £ 180.00 excl. VAT. The 2016 is housed in a slightly un- conventional enclosure that makes stack- ing with other units of the same design easy. The unit measures 210 x 132 x 194 mm (Wx H x D). A two-piece, one- position stand is fitted as standard. Front panel layout is fully colour-coded, which makes selection of fre...
Downloading of this magazine article is reserved for registered users only.
Login
|
Register now!