Building your own toroid core and RF transformers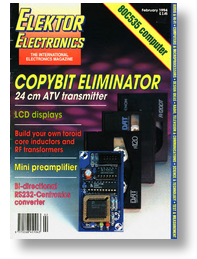 A lot of electronic construction projects intended for hobbyists and amateur radio operators call for inductors or radio frequency (RF) transformers wound on toroidal cores. A toroid is a doughnut shaped object, i.e. a short, flat cylinder (often with rounded edgesJ that has a hole in the centre. The toroidal shape is desirable for inductors ferrites. These graups are further subdivided as discussed below.
Downloading of this magazine article is reserved for registered users only.
Login
|
Register now!