Every edition of ElektorLabs magazine (read a sample) is loaded with in-depth electronics design projects, up-to-date news, and real-world lab tests. We cover a wide variety of need-to-know electronics topics, including microcontroller kits, motor control, AI, analog design, displays, sensor technologies, test equipment, and more.

And Elektor offers much more than a magazine. It's the world's largest (multilingual) community of engineers, pro makers, and students with a passion for learning, designing, and selling electronics. It's time to get involved!

Use code elettronica2019 to activate your FREE 1-year membership.
Your membership includes: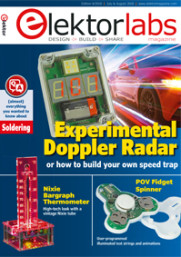 Claim your FREE GREEN Membership today!
Enter coupon code elettronica2019 below and join the Elektor Community!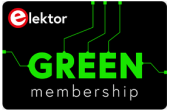 Please note:
This offer is only valid until August 31, 2019 (0:00 CET) and to new customers only (not to people who already have an Elektor Membership).