How to use the Maxim MAXREFDES99 Display Driver Shield
Don't miss the chance to read all about it in the free article and the chance to win one!

The MAXREFDES99#, RD99 for friends, is an Arduino form-factor extension board sporting a 16x16 LED array and the necessary drivers for it. The board is intended for signage applications and its 256 LEDs probably allow displaying any international alphanumeric character that you can think of.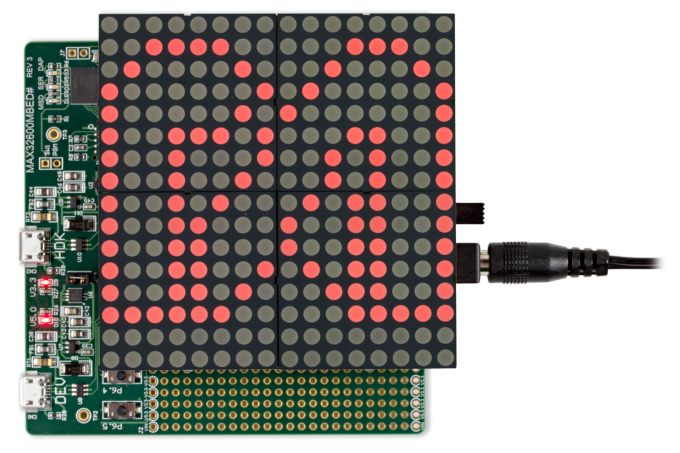 Supported by open-source Arduino and ARM mbed libraries, it can also display scrolling messages in a 5x7 font, or some other font, what exactly it shows is up to you. In the article (that you can download for free after filling the form below) you can find the details of how to use it in your own applications.

The free article is sponsored by Maxim Integrated & Mouser Electronics and published by Elektor International Media.
Complete the form below to participate