USB Driver Programming (1)
a DIY developer's guide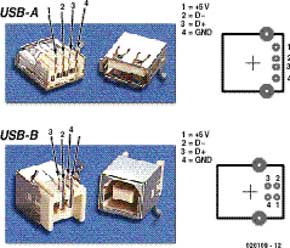 There are many advantages to connecting hardware via the Universal Serial Bus (USB), but there are also many obstacles to be overcome. In this series of articles, we provide you with a map to help you find your way along the stony path of developing USB applications.DIY hardware for the PC is usually connected to the serial RS232 interface. After several decades of use, this interface is very well documented and easy to use. Of course, it also has certain disadvantages One of these is that you can only connect a device to it before booting the PC, and another is that powering an attached circuit from the serial interface is awkward (and only a small amount of power can be drawn this way).
Downloading of this magazine article is reserved for registered users only.
Login
|
Register now!
In some cases, the chip will not respond and all ports will remain low. Although Windows has detected that a new USB device has been connected, this will be not recognized. The problem is solved by fitting pull-up resistors R3 and R2 as indicated in Figure 1. These resistors should not be omitted.