EER Monthly December 2012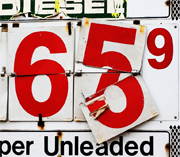 November was the month of the broad Energy Perspectives. The most important publication to come out this month was no doubt the IEA's annual World Energy Outlook (WEO). The WEO is not only getting bigger every year, it is also getting more and more publicity. This year's edition led to a veritable media storm, thanks to its sensational message that the US, after first causing a shale gas revolution, is now following this up with an unconventional oil revolution. If you have no time to peruse the WEO yourself, the best we can offer (and it is a good alternative indeed) is our UK correspondent Alex Forbes' analysis that we published on 19 November. This provides you with an objective yet well-informed and critical overview that you won't find in any of the major media nor in the WEO's own executive summary or in the IEA's press releases. Alex, who has closely followed the WEO over the years, concludes that – in spite of the cheers with which the document was greeted in the US – the IEA's latest energy outlook is its gloomiest yet.
The Ebook EER Monthly is available for download (save to your local hard drive or open with pdf-reader). Please follow the link below.