EER Monthly March 2013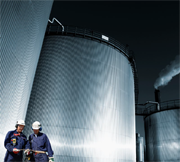 "Where politics and markets meet" is the slogan of EER. Looking back over the articles we published over the past month, it is clear that this is a very appropriate motto. Boy, do politics and markets meet in the energy sector – and usually not in very pretty ways...
The Ebook EER Monthly is available for download (save to your local hard drive or open with pdf-reader). Please follow the link below.