The fate of the EU carbon market hangs in the balance
If European policymakers do not intervene soon in the EU's emission trading scheme, Europe's flagship climate policy risks sinking into oblivion. This is bad news when debate is just beginning over a new EU climate and energy package for 2030. If the EU ETS cannot deliver, what should lie at the heart of this new package? A carbon tax? A myriad of national policies? To save the ETS, many stakeholders - including energy companies - are advocating a "set-aside", or one-off removal of carbon allowances from the market, to raise the CO2 price. Others want a complete overhaul of the system. Sonja van Renssen reports from Brussels.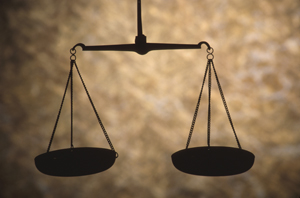 (picture: Thinkstock)
The fate of the ETS currently hangs in the balance in the EU. Confusion reigns. The UK has already decided to introduce its own carbon price floor. Poland is reportedly in talks with one of Brussels' biggest consultancies about how to dismantle the EU's 2008 climate and energy package. The energy-producing industry is at loggerheads with the energy-consuming industry. The Commission's climate department, primarily responsible for the ETS, says it is in a period of "internal reflection" and cannot comment.

Strangely enough, the person speaking out most about the need to fix the ETS of late has been EU energy commissioner Günther Oettinger rather than EU climate commissioner Connie Hedegaard. At a dinner organised by the European Energy Forum in March, he argued that the current EU carbon price of €6 a tonne is too low to change the European energy system and that something needs to be done about it. He would support a Commission proposal to that effect by September, he announced, while warning at the same time that a carbon price of more than €20 a tonne would not be acceptable to European industry in the present economic climate.

At first sight it is encouraging for supporters of the ETS that other Commission departments besides the Climate department recognise the need to strengthen the EU's carbon market. And in particular the commissioner responsible for the sector most severely affected by it, energy. Still, it is odd that the first mention of a concrete proposal and date should come from Oettinger, not Hedegaard.

There are differing interpretations of Oettinger's new-found enthusiasm for the ETS. Some say he has instructed his own cabinet to draw up a proposal to fix it, because he would like to instigate a full review of the scheme rather than a quick and dirty fix such as the "set-aside", which more and more energy companies back. A set-aside would take a number of allowances to be auctioned from 2013-20 out of the EU carbon market. In contrast, a full review would require a much lengthier legal procedure and could end up going in a completely different direction, for example re-opening the debate over how allowances are allocated or over compensation for internationally operating energy-intensive industries. Some say Oettinger is secretly seeking a new, better deal for this sector.

Certainly the ETS will be high on the agenda for EU environment ministers when they meet informally in Horsens, Denmark, next week, in parallel with EU energy ministers. Over a working lunch, environment ministers will discuss how to make sure that the carbon market remains the backbone of EU climate policy. Five business speakers are scheduled to provide food for thought: CEOs of energy giants Enel and Eon (representing EU electricity association Eurelectric); Alstom on behalf of the EU Corporate Leaders Group on Climate Change; Shell; Deutsche Bank; and BusinessEurope. All but the last will argue for a set-aside. In a letter to MEPs earlier this year, BusinessEurope called for them to reject it "on balance" in favour of a broader discussion about "the general climate policy framework and the longer term future of the ETS."
Price signal
The battle for the future of the EU emission trading scheme (ETS) is in effect a battle for the future of EU climate policy. Rarely have both policymakers and businesses been so deeply divided. Perhaps the
The battle for the future of the EU emission trading scheme is in effect a battle for the future of EU climate policy
only point that most stakeholders can agree on is that there is a problem that needs fixing. The EU ETS was created to reduce greenhouse gas emissions and set a price signal for low-carbon investments. It's difficult to argue that it's not delivering on the first: the scheme sets a steadily declining cap on emissions from the energy and industrial sectors that will result in a 21% reduction below 2005 levels in 2020. For every tonne of carbon emitted over and above its individual cap, a company must buy a carbon allowance on the market that represents a one-tonne carbon reduction elsewhere.
But when the scheme was set up, it was also presumed that the declining cap would give rise to a price signal to drive low-carbon investments. EU policymakers assumed a carbon price about six times what it is today – close to €40 a tonne rather than €6 a tonne. "€6 a tonne is not a signal for low-carbon investment," says Jesse Scott, Head of Environment and Sustainable Development at EU electricity association Eurelectric. Giovanni Bertolino, Head of Carbon Regulation at Italian energy giant Enel agrees: "The price is far below expectations and not providing the right incentive for power companies to make the investments needed to meet future climate goals." For Sanjeev Kumar, Senior Associate at think tank E3G in Brussels, the problem is more acute: "Policymakers have given huge subsidies [in the form of free carbon allowances] and they're not getting anything back."
Not all stakeholders agree the ETS is not working as it should. At a debate at the European Parliament earlier this year, Peter Botschek, Director for Energy, Health, Safety and Environment at chemical industry association Cefic said: "We find the ETS delivering exactly as it was supposed to deliver." Robert Jan Jeekel, Director for Energy and Climate Change at non-ferrous metals association Eurometaux agreed: "Its purpose used to be a cost-effective way to meet the cap. The ETS is not meant for other purposes. This is it."
More and more stakeholders nevertheless argue that the price is too low because of an over-supply of carbon allowances. This is attributed to several factors. Past academic studies suggest there have been some efforts to reduce emissions, mainly fuel switching from coal to gas prior to the recession. NGOs such as UK-based Sandbag say there has also undoubtedly been some historical over-allocation of allowances. But the main two reasons for the oversupply, suggest most stakeholders today, are: the recession (as production dropped so did emissions) and overlap of the ETS with other decarbonisation policies, in particular the EU renewable energy directive.
There is no question that renewable are necessary for decarbonisation, but there is a debate over how investments in renewables should be stimulated: through the ETS (Eurelectric has long argued for an end to special treatment for renewables) or through renewables targets and subsidies.
"Currently, every renewables power generation project reduces demand for CO2 permits and therefore
"The existence of the ETS and the EU's 20% renewables target for 2020 together has resulted in a strange push for wind and coal"
the EUA [carbon] price, but it does not reduce emissions because it has no impact on the cap," explains Scott. "So renewables reduce the carbon price but not carbon emissions. There is still as much CO2 allowed under the cap." The existence of the ETS and the EU's 20% renewables target for 2020 together has resulted in a strange push for wind and coal, she says.
In the meantime, the ETS is suffering. And if it is seen to be weak as the debate over climate and energy policy for 2030 starts up, there is a danger it will lose its place as the flagship EU climate policy. Other policies could be overlaid on top of it. These could include national initiatives – such as the UK's carbon price floor of £16 per tonne in 2013, rising to £30 per tonne in 2020 – or EU or national legislation introducing a carbon tax or emission performance standard for example (this would set non-tradable limits on power plant emissions).
"We want the EU ETS to be the cornerstone of future EU climate policy," says Bertolino. "Other policies should be complementary." Enel is part of a growing list of companies including Eon, Shell, CEZ, Dong and Alstom, as well as trade association Eurelectric, which is convinced policymakers must intervene directly in the ETS in the short-term to secure its future. There are differences of opinion over whether action should take effect before or after 2020, but all agree that a decision on what to do must come within months rather than years.
Backdoor way
The solution with the most political life in it is undoubtedly the so-called "set-aside", or taking a number of allowances - the most oft-quoted figure is 1.4 billion - out of the carbon market. The main advantage of this option is that it could be done in a matter of months rather than years, say supporters, through a technical procedure. The Commission would need to issue a proposal - and member states agree to it - to delay the release of some allowances for auction in 2013-20. The idea is that these would later be permanently cancelled through proper legislation.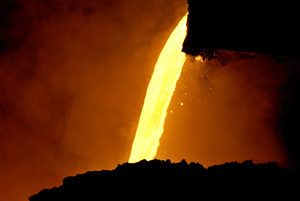 According to one study, the decrease in allowance prices could threaten compensation for energy-intensive industries at risk of carbon leakage (picture: Thinkstock)
"It only affects allowances to be auctioned," emphasises Scott. "In other words it will impact mainly on the power sector and not so much on the energy-intensive industries with [their] free allocations." While the power sector will have to buy all its allowances from 2013, most emissions from energy-intensive industries will qualify for free allowances. This distinction is made to reduce the risk of what is called "carbon leakage", in other words, industry flight from the EU to areas with lower carbon costs. Energy producers do not compete on a global market, so they have no reason to leave the EU. This distinction is crucial because it means support from energy companies is all-important - and they have started to come round to the idea of a set-aside. It also weakens the credibility of opposition by the energy-intensive sector, which has continued to reject the set-aside as a backdoor way of tightening the EU's emission reduction target. They say it will force greater, costlier emission cuts that will only expose them further to carbon leakage.
The energy-intensive industry has a point in that the concept of a set-aside first emerged in a draft paper from the Commission in May 2010 making the case for moving from a 20% to 30% emission reduction target for 2020. "A total set-aside of some 1.4 billion allowances until 2020 could bring the EU ETS in line with a cost-efficient contribution to a 30% reduction," the paper said. The Commission later started talking about a set-aside of 500-800 million to remove "excess" allowances due variously to the recession and the expected impact of a new energy efficiency directive. The European Parliament re-introduced the 1.4 billion into this new context last year. Today however, the set-aside discussion is primarily over the concept, not the numbers.
Within the energy-intensive industry, the picture is not uniform, however. According to one study, the decrease in allowance prices could threaten compensation for energy-intensive industries at risk of carbon leakage. This is because they are entitled to compensation - additional free allowances - based on their exposure to international trade and higher production costs from the price on carbon. The study suggests that if the carbon price does not increase by at least €20 a tonne, sectors such as cement, lime, ceramic and bricks, chemicals and paper could end up being excluded from the carbon leakage risk-list when it's revised in 2013-14.
Fresh uncertainty
One of the other main arguments by opponents of the set-aside is that it introduces fresh uncertainty into the carbon market. Cefic says it would set a precedent for political interference, although Commission officials insist it would be a one-off intervention: "It can only be exceptional and one-off," Director-General for the Commission's climate department Jos Delbeke told a debate in Brussels
"It's by NOT intervening in the market that policymakers are creating huge uncertainty for companies that have already made low-carbon investments"
earlier this year. "We do not want to go into price management." Kumar from E3G argues: "It's by NOT intervening in the market that policymakers are creating huge uncertainty for companies that have already made low-carbon investments." Separately, there is also uncertainty over whether the allowances set aside would be legally cancelled in the end. "As long as the market believes the temporary set-aside will become permanent, it can work," insists Scott. A full legislative procedure would be needed to finally delete the allowances.
Stakeholders such as the International Emission Trading Association (IETA) and Enel suggest a different kind of set-aside, one that is framed by clear criteria and could be repeated in future. "We need a cap reform in the sense of both a revision of its level and the process of setting it. The cap in future will have to adjust more automatically in response to economic conditions, overlapping policies, technological changes etcetera," says Simone Ruiz, European Policy Director at IETA. Bertolino of Enel says: "The current ETS design has a flaw: the fixed cap does not work well. It needs to be reformed to be more flexible and it also needs to incorporate expectations on future targets and policies, such as those suggested in the 2050 low-carbon roadmap."
Neither Bertolino nor Ruiz believes a more flexible cap implies more uncertainty for investors. "If we have clear rules on flexibility then the market can model it and anticipate how it will work," says Bertolino. Ruiz agrees: "You can circumvent uncertainty by using a clear formula based on deviations from projected emissions and economic growth. It wouldn't be a carbon central bank because the adjustment would be more automatic than that: if there is a deviation x there is an adjustment y, not an evaluation of whether y is necessary." This would still require a solution to deal with any leftover allowances at the end of a trading period and compensation for frontrunners.
Energy-intensive industries take the notion of flexibility a big step further: what Cefic would like to see for example is a rolling cap adjusted according to actual production in the previous year. Absolute emission reductions would not be guaranteed under this system, it admits, but could be achieved by applying a "correction factor" to take account of the speed of economic development. This could form part of the debate under a full review of the ETS.
Full review
Apart from the set-aside, the other main option for fixing the ETS is adjusting the so-called "linear reduction factor", or the rate of decline of the cap. This is currently set at 1.74% a year. For many set-
"The current ETS design has a flaw: the fixed cap does not work well"
aside supporters increasing this to 2% or even 2.5% would be a more elegant alternative than the set-aside. It's a political hot potato though, because it's an explicit tightening of the cap. It will have to come at some point – the 1.74% will not get the EU to the 80% emission cut in 2050 that European leaders have committed to – but it will require a full political debate that many say the ETS cannot wait for right now.
"I doubt this [an adjustment of the linear reduction factor] can be achieved in the time frame required," says Ivan Martin, Head of EU Liaison in Shell's Brussels office. Shell is a supporter of the set-aside. "We believe that the set-aside is the fastest and simplest solution," Martin says, "but we would support a viable alternative that delivers a robust carbon price." Shell includes a CO2 price of US$40 a tonne in all its investment decisions worldwide.
For Shell, the three priorities are: 1) recalibrating the ETS to restore its level of ambition 2) setting a reserve price for post-2020 auctions (this means a price below which auctions would not take place) and 3) agreeing on a CO2 emission reduction target for 2030. "That [target] should be the key driver for EU climate policy," Martin adds, putting him on the same line as Eurelectric and Enel for example.
Like other advocates of the set-aside, he does not believe now is the time for a full review of the ETS. "I'm not sure it's the right moment to re-open the whole ETS directive," he says. Nor, like many others, does he believe an EU-wide carbon price floor is a viable option, mainly because it would effectively turn the ETS from a market-based mechanism into a tax and tax legislation requires unanimous agreement by all 27 member states in Brussels.
Many stakeholders believe that the decisive players for the set-aside debate over the next few months will be Commissioner Oettinger and Germany. Oettinger is crucial because any proposal for a set-aside would need support from the full body of EU Commissioners. Germany is key because of its political weight, and because it is home to energy giants RWE and Eon and to a large energy-intensive industry sector. Germany's finance and environment ministries reportedly support the set-aside, but its economy ministry doesn't. The problem in Germany is an upcoming election in Nordrhein-Westphalen on 13 May, where the country's environment minister Norbert Röttgen is standing for election as minister-president or leader of the region. Rather than pushing for the set-aside in Brussels, he is campaigning for a new job in Germany so the internal ETS debate there is effectively on hold.
Other member states reportedly sympathetic to the set-aside include: Denmark (holder of the
EU presidency), the UK, Belgium, Sweden, and Czech Republic, plus the environment ministries of France and Italy. There is growing support for a set-aside from finance ministries. A recent report by UK research institute
Climate Strategies
shows state coffers losing out on an expected €100 billion in auctioning revenues due to the low carbon price (compared to €150-200 billion originally expected in revenues). If 1.4 billion allowances were removed from the system, the EU carbon price could rebound to €20 a tonne and corresponding revenues across member states rise above €20 billion a year, the authors say. With a debate on the next EU budget for 2014-20 underway in Brussels, countries like Germany may also start arguing that ETS revenues are essential to help them pay for regional development in countries like Poland through cohesion policy (which seeks to remove development disparities).
Milestones
After the informal environment and energy ministerial meetings next week, the next important milestones for the set-aside will be formal meetings of these two groups in June. So far, unusually, it's been energy ministers who have had to take the issue on because the European Parliament introduced
At stake in all of this is nothing less than the future of the ETS and European climate policy
a call for the set-aside into the draft energy efficiency directive last December. This means it's currently part of these negotiations. But with fierce debate raging over most of this directive, the set-aside may prove too much to handle on top. Denmark wants to close a deal on the energy efficiency directive by the end of its EU presidency in June. What could happen is that energy ministers write a separate note on the set-aside taking it out of the energy efficiency discussion but calling on the Commission to look into it. This would probably boot it back onto its home turf, the environment council.

At stake in all of this is nothing less than the future of the ETS and European climate policy. "The ETS needs to be at the heart of the 2030 climate package," emphasises Scott. The energy and industrial sectors wanted a pan-European market-based mechanism and got it. If they're not careful they will lose it in the end. They might get a carbon tax instead.
Additional reading
Some of our major recent articles on the EU Emission Trading Scheme:
You can also go to Search Files (on top of this page), select Themes, and then select Emission Trading.