To shale or not to shale: that is not the (only) question
By focusing too much on the pros and cons of local shale gas production, Europe threatens to lose sight of the bigger gas market picture, argues Roderick Kefferpütz of the Centre for European Policy Studies. That picture, he says, could be quite bright.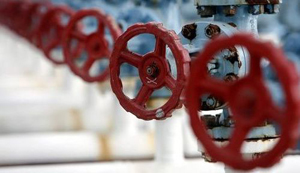 An intense discussion on the pros and cons of shale gas has effectively hijacked the broader debate on gas security
The exponential rise of shale gas over the last decade has rocked the world. The United States, once destined to become the world's largest importer of natural gas, is in the middle of a gas glut. As a result, Henry hub is experiencing significantly depressed prices, putting future US LNG exports on the cards, which would add further liquidity to global gas markets.

Other countries, such as China and Argentina, are eagerly following in the footsteps of the United States. But in the European Union domestic shale gas exploitation is facing an uphill battle. Aboveground factors, such as Europe's low rig count and lacking expertise in this field, high well costs, population density, environmental concerns and, most importantly, vocal public opposition have thrown a spanner in the works in a number of Member States. France and Bulgaria have effectively banned hydraulic fracturing used in the production of shale gas, while the German state of North Rhine-Westphalia has imposed a moratorium. Even for Poland, the Member State with the best prospects and the most gung ho attitude towards shale gas, this has been no walk in the park. Data from Polish wells has so far demonstrated poor flow rates, so much so that ExxonMobil recently announced its two exploratory wells did not justify bringing them into production.
In spite of these muted results, an intense discussion on the pros and cons of shale gas has engulfed the capitals. While this debate is of undeniable importance, it has effectively hijacked the broader debate on gas security – an issue that is again flaring up with Russia's recent sharp gas cuts to Europe in the middle of the winter cold spell. Strategic discussions surrounding the complex issue of EU security of supply have regrettably boiled down to a mere 'to shale or not to shale' question, crowding out other dimensions.
Lack of attention for LNG
First, the fact that the EU's gas supply has already benefited from shale gas without a single molecule being produced in the European Union is more often than not lost in discussions. Cheap LNG destined for an oversupplied US market has re-routed to Europe, displacing more expensive Russian gas in the process. As a result, Gazprom has been continuously locked in price re-negotiations with major European customers and has partially revised its pricing formula.

This LNG dimension, however, is often lacking the attention it deserves. This in spite of the fact that LNG production capacities have expanded exponentially and continue to do so. The International Energy Agency estimates that global liquefaction capacity will increase from 380 bcm (billion cubic metres) in 2011 to 540 bcm in 2020. If all the US and Canadian LNG export projects alone were to be approved, an extra capacity of 134 bcm would be added by 2016. (To compare: natural gas consumption in the UK is about 94 bcm, in Germany 81 bcm.)

Such exports would not only add liquidity to global markets and provide the EU with fairly priced supplies, most likely to compete with Russian gas, they could also help establish a price floor for US gas prices. In a classic case of the pig cycle, shale gas investments have pushed Henry hub spot
As undeniably important as the European debate on shale gas is, it has the potential to become a red herring taking attention away from other important approaches to ensuring Europe's gas security
prices to a low of $2.40/mmbtu hurting investments. Conoco has already announced lower production and Chesapeake has started to shut-in dry gas production. A careful build up in US exports could therefore provide the necessary price floor to keep up investments while simultaneously helping the EU by providing cheap supply for electric power. Brussels should give this development the attention it deserves by, for instance, addressing it in the next meeting of the EU-US Energy Council, given that the US administration holds the keys when it comes to approving LNG exports. The fact that the next Council meeting will most likely take place after the US elections will also be favourable given that the issue of US LNG exports is of great political sensitivity.
Need for progress
Second, the European Union needs to continue making progress towards a robust and interconnected common market for natural gas that will be capable of managing supply disruptions through greater flexibility. But EU Member States are still dragging their feet in transposing the EU's third energy package, which is intended to harmonise European markets by 2014.
Co-ordination on agreements
Third, in the spirit of a single European gas market, there should be improved co-ordination with regard to intergovernmental agreements between Member States and third parties. The European Commission's proposed external energy legislation would require Member States to inform the Commission of all intergovernmental agreements on energy from non-EU countries before they are signed. Similarly, the European Commission would be able to participate in negotiations as an observer and legal aide. The latter has been particularly successful, with the European Commission's participation in energy negotiations between Poland and Gazprom helping acquire a guarantee for third party access to the Yamal-Europe pipeline and doing away with destination clauses allowing Poland to sell on gas supplies from Gazprom.

Looking at the November 2011 conclusions of the EU Energy Council, however, it is clear that Member States are effectively blocking these proposals.

But this isn't making many headlines these days. As undeniably important as the European debate on shale gas is, it has the potential to become a red herring taking attention away from other important approaches to ensuring Europe's gas security. Let's not lose sight of the bigger picture.
About the author
Roderick Kefferpütz is an Associate Research Fellow at the Brussels-based Centre for European Policy Studies (CEPS) and an Associate at the Stiftung Neue Verantwortung in Berlin. He is the author of 'Shale Fever: Replicating the US gas revolution in the EU?' published by CEPS in June 2010.