Unveiled at the 2018 edition of the CES in Las Vegas (USA) the "UV Sense" is claimed to be the smallest wearable in the world. The device fits on a fingernail and precisely measures a person's exposure to UV light from the sun. It was developed by a professor from Northwestern University together with L'Oréal, the well-known beauty company.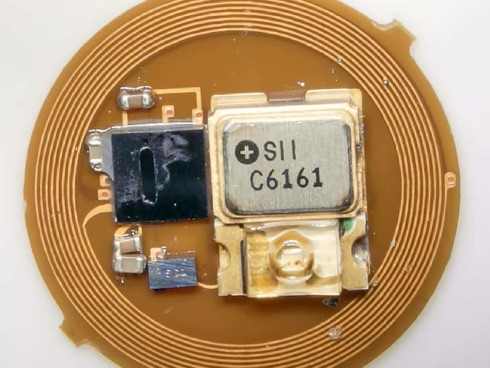 UV Sense has no battery
The UV Sense does not need a battery, and is waterproof. It can be attached to almost any part of the body or clothing, but sticking it on a thumbnail would be best as it is considered an excellent location to measure UV exposure.
A smartphone application is required to communicate with the UV Sense device. Swiping the smartphone over the sensor is enough to transfer the captured data to the phone. The app displays the UV exposure level and can advise users to change their behaviour.