Analogue opamp integrator circuits:
HOW THEYWORK, HOW TO DESIGN THEM AND WHAT MISTAKES ARE MADE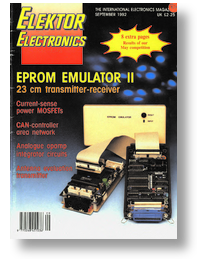 Integration is the mathematical process of finding the area under a curve. While the mathematics of integration are beyond the scope of this article, the underlying concept is not. If you want to find the area under a time varying voltage, then you might apply the mathernatics of integral calculus to arrive at a number.
Downloading of this magazine article is reserved for registered users only.
Login
|
Register now!