SIP-to-SIM adaptor board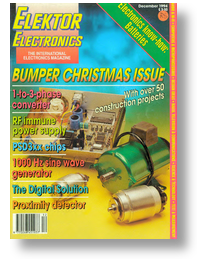 For some reason or other, SIM type memory modules have become more popular than SIP types. The difference between these is the way they are inserted into the memory expansion sockets on the PC motherboard: a SIP module has wire pins, while a SIM module has contact fingers etched on a printed circuit board which carries the memory ICs. Although in ftrst-generation PC-ATs both types of memory module can be used, and, indeed, mixed freely, an increasing number of PCs, particularly the newer 386/ 486 machines, allow SIM modules to be used only.
Downloading of this magazine article is reserved for registered users only.
Login
|
Register now!