Motor Turn/Stal Detector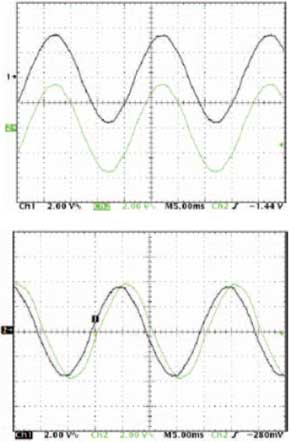 In single phase AC induction motors, often used in fridges and washing machines, a start winding is used during the starting phase. When the motor has reached a certain speed, this winding is turned off again.The start winding is slightly out of phase to the run winding. The motor will only start turning when the current through this winding is out of phase to that of the run winding. The phase difference is normally provided by placing a capacitor of several mF in series with the start winding. When the motor reaches a minimum speed, a centrifugal switch turns off the start winding. The circuit diagram doesn't show a centrifugal switch; instead it has a triac that is turned on during the staring phase. For clarity, the series capacitor isn't shown in the diagram.
Downloading of this magazine article is reserved for registered users only.
Login
|
Register now!