Two-Transistor Regenerative Receiver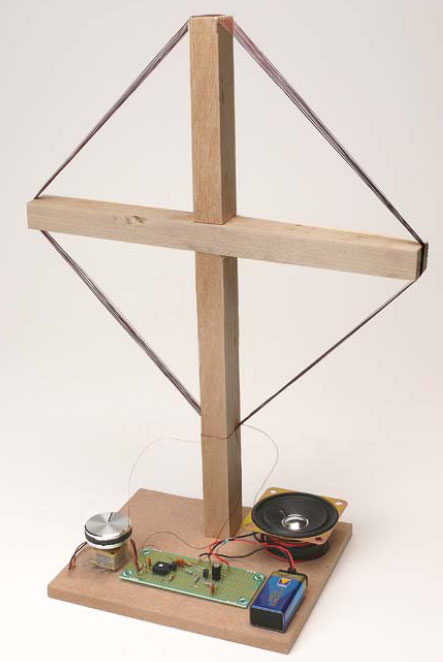 Based on an earlier regenerative receiver circuit, the author developed an especially simple but high-performance version using modern components — a regenerative receiver using only garden-variety transistors, but with good reception characteristics.
Downloading of this magazine article is reserved for registered users only.
Login
|
Register now!
Resistors
R1,R5 = 1MOhm
R2 = 220Ohm
R3 = 100kOhm
R4 = 33kOhm
R6 = 4.7kOhm
P1 = 10kOhm potentiometer, linear
Capacitors
C1 = 500pF tuning capacitor, see text
C2,C4,C7 = 100nF ceramic, pitch 2.5mm
C3,C5 = 1nF ceramic, pitch 5mm
C6 = 220µF 16V, radial, pitch 5mm
Inductors
L1 = loop antenna, 20 turns ECW, tap at 5 turns (see text)
Semiconductors
T1,T2 = BC548
Miscellaneous
Prototyping board type Elex-1
9V battery w. clip
Small loudspeaker or headphones