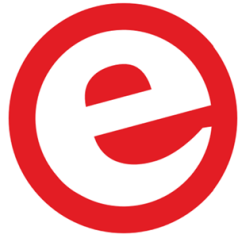 Elektor Uno R4
Four pins make all the difference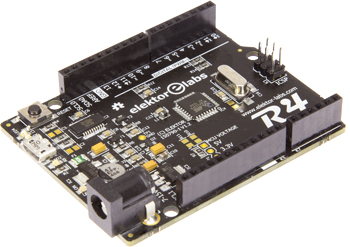 When a manufacturer releases a B version of an existing product the differences are marginal in most cases. Not so with the new ATmega328P, the processor at the heart of the Arduino Uno R3. The B upgrade of this MCU features new peripherals that justify a new revision of the Arduino Uno R3. Here is the R4.
Downloading of this magazine article is reserved for registered users only.
Login
|
Register now!
Elektor Uno R4 Key Features
• ATmega328PB @ 16 MHz
• 2 x UART
• 2 x I²C
• 2 x SPI
• 9 PWM outputs
• 8 analog inputs
• 24 GPIO pins
• On-board 5 V and 3.3 V voltage regulators
• Arduino compatible Boards package
• Open source, open hardware design.

Component List
Resistors
R7 = 0Ohm
R2,R3 = 27Ohm
R1,R4,R5,R12,R13,R14 = 1kOhm
R6,R8 = 10kOhm
R9,R10,R11 = 0Ohm
Capacitors
Default: 0805
C16,C17 = 22pF
C2,C3 = 47pF
C5,C6,C7,C8,C12,C13,C14,C15,C18 = 100nF
C10 = 1µF
C4,C9,C11 = 10µF, 10V, tantalum, case A
C1 = 47µF, 25V, electrolytic, 6.3mm diam.
Inductor
L1 = 10 µH, SMD 0805
Semiconductors
D1 = MBR120
D2, D3 = BAT54
IC1 = LD1117AS50
IC2 = FT231XS
IC3 = LD1117AS33
IC4 = ATmega328PB-AU
LED1 = green
LED2 = yellow
LED3 = red
LED4 = blue
T1 = TSM2307CX
T2 = 2N7002
Miscellaneous
F1 = PTC, 500 mA
JP1 = 3-pin pinheader, 0.1'' pitch, right angled
Jumper for JP1
K1 = Micro USB type B receptacle
K2 = barrel jack, 1.95mm center pin
K5 = 12-way pinheader socket, 0.1'' pitch
K4 = 10-way pinheader socket, 0.1'' pitch
K6 = 8-way pinheader socket, 0.1'' pitch
K7 = 6-way pinheader socket, 0.1'' pitch
K3 = 6-pin (2x3) pinheader, 0.1'' pitch
S1 = tactile switch, 6x6.2 mm, SMD
X1 = 16 MHz quartz crystal
PCB 150790-1 v1.2
Firmware 150790-11