Thinking of purchasing a 2GB Raspberry Pi 4? Great timing. The price of the sought-after 2GB model has officially dropped. Eben Upton, Chief Executive Raspberry Pi Trading,
announced Thursday
that the price has been cut from $45 to $35. The news comes just in time for Raspberry Pi's eight birthday on February 29, 2020.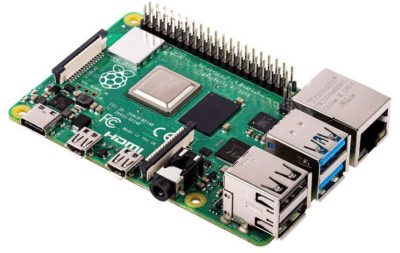 "The fall in RAM prices over the last year has allowed us to cut the price of the 2GB variant of Raspberry Pi 4 to $35," Upton posted. "Effective immediately, you will be able to buy a no-compromises desktop PC for the same price as Raspberry Pi 1 in 2012."
Commercial and industrial customers can still purchase a 1GB Raspberry Pi 4 for the list price. But the Raspberry Pi team expects "most users to opt for the larger-memory variant," Upton noted. The price of the 4GB Raspberry Pi 4 remains unchanged.
Raspberry Pi 4 Essentials
Elektor first
reviewed
the Raspberry Pi 4 in June 2019. The model offers exciting increases in processor speed, memory, multimedia performance, and connectivity compared to the Raspberry Pi 3 B+, while retaining backwards compatibility and similar power consumption. K
ey features include:
A high-performance, 64-bit quad-core processor

Dual-display support at resolutions up to 4K via a pair of micro-HDMI ports

Hardware video decode at up to 4Kp60

Up to 4GB of RAM

Dual-band 2.4/5.0 GHz wireless LAN

Bluetooth 5.0

Gigabit Ethernet

USB 3.0

PoE capability (via a separate PoE HAT add-on)
The dual-band wireless LAN and Bluetooth have modular compliance certification. This means you can design the board into end products with significantly reduced compliance testing, improving both cost and time to market.
Order a 2GB Raspberry Pi 4 and Accessories
Elektor currently offers the
2GB Raspberry Pi 4
, as well as the other models and handy accessories. Visit our
Raspberry Pi page
to browse our wide variety of products, including:
Good luck with your future Raspberry Pi projects!