EER Monthly February 2013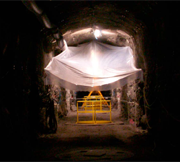 For this month's top story, we have selected Sonja's report on the Finnish Olkiluoto-3, the first so-called European Pressurised Reactor (EPR) that is being built in Europe. Does it represent the first practical demonstration of a new generation of nuclear power plants in Europe, or the last gasp of a dying technology? Although the project is late, over budget and unfinished, the Finns are confident that they will get their nuclear power plant running - and will solve the nuclear waste storage problem in the process. Sonja travelled north to learn about the Finnish way.
The Ebook EER Monthly is available for download (save to your local hard drive or open with pdf-reader). Please follow the link below.