EER Monthly October 2013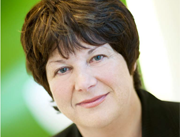 Looking back over the articles we published in September, the diversification of subjects and movements in Europe catches the eye. Considering the variety of transition developments EER presented this summer, Europe proves to be a lively stage. Reiner Gatermann's interview with the Director General of the Norwegian Petroleum Directorate Bente Nyland showed the importance of the North Sea area within the EU's energy sector. Gert van Wijland's interview with Gerrit van Werven, director of the Dutch Energy Valley-operations, underlines the intertwined activities in this region. Paul Hockenos decribes the two faces Germany is showing in its struggle to keep pace with transition.
The Ebook EER Monthly is available for download (save to your local hard drive or open with pdf-reader). Please follow the link below.