Europe's gas industry deeply divided over the future
Gas conferences have rarely been more exciting than the European Autumn Gas Conference (EAGC) in Berlin recently. Reeling from turbulent market forces, Russian divide-and-conquer tactics, pipeline wars and complex EU energy and climate policies, gas industry representatives proved to be ready for a frank exchange of views.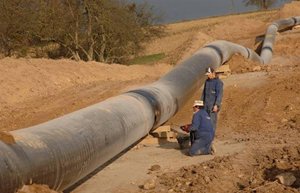 Gas industry: divided by pipelines
You couldn't hear sighs of relief in the room, but you could sense them.
Gas, the cleanest fossil fuel, is key to Europe's energy mix and will remain so for "decades to come," European Energy Commissioner Günther Oettinger told the roughly 350 gas industry officials at the EAGC, held November 9-10 in the Andel's Hotel in Berlin's Friedrichshain distrct.
That was like massaging the sore spot of the European gas industry. Faced with weak consumption in the wake of the financial crisis, new gas finds in the United States and increasing political pressure put on fossil fuel-fired energy production by national and EU governments, the industry has had a troublesome 2009/2010.
But Oettinger wasn't in Berlin to lick the industry's wounds. He wanted to remind gas officials about Brussels' continuing determination to create a truly integrated European energy market.
In the gas sector, the European Commission's plan foresees pipelines feeding Europe from several supplier countries. Domestically, it wants a pan-continental gas network that enables all European
'Every EU region should have access to at least 3 different sources of gas' European Energy Commissioner Günther Oettinger
countries by 2015 to freely and competitively buy, sell and move pipeline gas and LNG. Brussels is eager to prevent crises similar to the one between Russia and Ukraine in early 2009, which temporarily left much of Eastern Europe without natural gas imports during a bitter cold spell. 'Every EU region should have access to at least 3 different sources of gas,' Oettinger said at the EAGC.
Fragile markets
To reach that target, Europe needs new pipelines to diversify imports and invest in trans-border connections to remove internal bottlenecks. In its infrastructure package, unveiled a week after the EAGC, the Commission identified where the gas sector could use some new investments:
Interconnections linking the Baltics to the western European natural gas markets
A gas pipeline linking the Caspian Sea gas reserves to Europe (the so-called 'southern corridor')
A north-south gas link to remove bottlenecks in Western Europe.
Brussels will hand cash to individual projects but Oettinger at the EAGC warned the industry that it would have to pay for much of the infrastructure itself.
That demand clashed with the self-image of the gas industry, which feels unable to shoulder large infrastructure projects as markets remain fragile. Even with Europe's industry rebounding from the
'Imagine a company with an oil and gas portfolio. Oil is at $80 a barrel, and gas at 40 percent of that or less. So why should I invest in gas?' - Domenico Dispenza, head of gas and power division of Eni
crisis, there is still too little demand to buy up supply, draining profits in the upstream but mainly the downstream sector, officials say. This has led to a constant oversupply, cheap gas spot prices and a significant gas-to-oil spread. Imagine a company with an oil and gas portfolio, said Domenico Dispenza, head of the gas and power division at Italian energy giant Eni. 'Oil is at $80 a barrel, and gas at 40 percent of that or less. So why should I invest in gas?'
Long-term supply contracts have in the past provided a reason why. However, buyers locked in long-term contracts that force them to pay prices sometimes 50 percent above those at spot markets have clashed with suppliers, creating a situation that 'isn't sustainable for long,' said Jean-Marie Dauger, executive vice president at GDF Suez, one of Europe's largest gas buyers.
Tight situation
Granted, not all attendees had a gloomy outlook for the industry. Philippe Boisseau, the head of the gas & power division at French major Total, said today's oversupply could be absorbed within three years because of the increasing gasification of power generation. After that, 'we expect a very tight situation where it will be hard to find enough gas.'
But that was not the majority's opinion. Experts expect the gas-to-oil spread to continue to exist for quite some time. British consultancy Wood Mackenzie says Europe's current yearly gas surplus of 65 billion cubic meters would not balance out before 2015. The International Energy Agency says global gas supply will outlast demand for the next decade. However, it also forecasts a "golden age" of gas after
'Brussels has a highly theoretical vision of the market. We need a break from regulation'
Jean-Francois Cirelli, deputy CEO of GDF Suez
that, saying that demand will surge by 44 percent over the next 25 years. Gas will be the only fossil fuel for which demand in 2035 will be greater than in 2008, the IEA added. That didn't soothe officials in Berlin. The IEA's golden age analysis is centred on growth outside Europe that won't kick in for a number of years, Klaus Schaefer, the new CEO of Eon Ruhrgas said at the EAGC. 'We're going out of the crisis slower than we think,' he said.
Given such market volatility, gas officials see little incentives to invest in large infrastructure projects, especially as the Commission is investing billions of euros to boost the share of renewables, a strategy the gas industry says will inflate consumers' energy bills in the long run. 'We're on a slippery slope of anti-market regulation,' said Stefan Judisch, the ceo of RWE Supply&Trading, one of the conference hosts. 'We are the derivative of the renewable market.'
Industry representatives accused the EU of regulating the gas industry into the abyss. 'Brussels has a highly theoretical vision of the market ... We need a break from regulation,' said Jean-Francois Cirelli, deputy CEO of GDF Suez. Several company officials said they couldn't understand why gas doesn't get more EU backing, especially as it's relatively clean and flexible, and thus well-suited to help integrate renewables.
A clear yes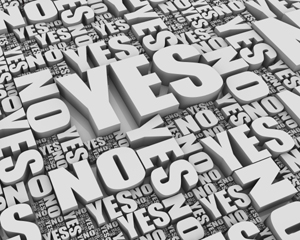 'We need a clear "yes" to gas' says Beate Raabe, head of EU relations at the International Association of Oil and Gas Producers
'We need a clear "yes" to gas,' said Beate Raabe, the head of EU relations with the International Association of Oil and Gas Producers, an industry lobbying group.
If that 'clear yes' isn't coming, utilities might place their focus elsewhere. Dauger, of GDF Suez, said his company was boosting its presence in Asia because of over-regulation and a volatile market in Europe. Exploding demand in India and China could fuel future growth, and the Europeans are trying to increase their presence there, mainly with investments in the liquefied natural gas sector. India and China have plans to build around 20 LNG terminals in the coming years, with three ports already in operation in China. Guy Broggi, the head of the LNG division at French oil giant Total, says he expects demand for LNG in Asia to grow to 100 million tons per year in 2020. There has long been concern that as demand for gas explodes in Asia, Europe will come under pressure to find supplies as domestic reserves dwindle. Michael Denison, a gas expert with Global Risk Analysis, said China won't be getting gas all-too easily, as new pipelines would have to be laid from suppliers in Central Asia via Uzbekistan or via Myanmar, both potentially unstable countries. 'There are significant security issues and therefore uncertainties linked to China-bound pipelines,' he said.
Emotions
Uncertainties and pipelines – there was hardly a topic that received so much attention recently than the "pipeline war" between Nabucco, South Stream and a host of smaller pipelines all eager to exploit Europe's southern corridor. The EAGC organizers waited until the last panel to bring up the issue, and they did well to do so. Emotions flew high, with officials linked to the EU-backed Nabucco pipeline firing harsh criticism in the direction of Marcel Kramer, the new ceo of the South Stream consortium.
Joschka Fischer, Germany's former foreign minister and now an adviser to the Nabucco consortium, said Russia launched the South Stream pipeline not for energy reasons but to pull Ukraine eastward by draining gas from the Ukrainian market, a strategy that could spark a Cold War-like conflict between Europe and Russia. 'South Stream is used to pressure Ukraine into Russia's direction -- first in the economic sphere and then the political sphere,' Fischer said. 'This has little or nothing to do with gas strategy.' Such a move, he added, would 'change completely the post-Soviet-European security order.'
Kramer, the South Stream CEO, was left surprised by Fischer's attack. 'Wow, many panels don't get to this stage,' he said, drawing laughter from the attendees. Kramer vowed that South Stream wasn't about geopolitics, but about supply and demand. 'Our pipeline makes economic sense,' he said, arguing that companies such as Eni wouldn't invest in South Stream just to further Russia's interests. 'We simply want to get gas from A to B.'
Kremlin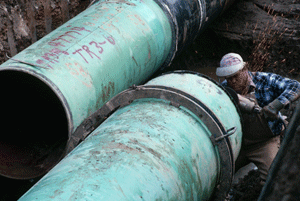 There was hardly a topic that received so much attention recently than the "pipeline war"
Backed by Germany's RWE and OMV from Austria, Nabucco would transport Caspian and Middle Eastern gas to Western Europe, bypassing Russia. Consortium members are currently in talks to secure gas from northern Iraq, Azerbaijan and Turkmenistan. The Kremlin as a response launched South Stream, which is now vying for similar supplies and customers as Nabucco. Ever since a row over gas prices with Ukraine in 2006, the Kremlin has been accused of using its energy reserves as a political pressure tool. Ukraine has flirted with NATO membership and aims to join the European Union, a westward course Russia is eager to delay or stop altogether, observers say. Kiev needs transit fees from Russia to consolidate its budget, so South Stream, which has the potential to reroute much of the Russian gas sent through the Ukraine, could do severe damage to Ukraine's economy.
'Our pipeline makes economic sense. We simply want to get gas from A to B' - Marcel Kramer, CEO South Stream
Russian officials have said South Stream will provide greater security to Europe as – they claim – it's much cheaper than EU-backed Nabucco. Nabucco representatives claim the opposite. Fischer challenged Kramer's pledge that South Stream, led by Russia's state-controlled energy giant Gazprom, could be built for no more than €10 billion. 'I heard rumors that Eni has a feasibility study which is talking about €30 billion,' Fischer said, adding that South Stream will have trouble getting financing. Kramer's reply came immediately. 'Let's agree to disagree,' he told Fischer, 'and see what the bankers have to say.'
Final decision
Then there are Nabucco's own problems securing gas supplies. On 12 November, RWE started on the third round of negotiations with the consortium behind Shah Deniz, Azerbaijan's biggest gas field, Judisch, of RWE Supply & Trading, told reporters on the sidelines of the conference.
The Germans are optimistic that negotiations will lead to the signing of a supply contract at the end of the first quarter of 2011, when the companies involved in the second phase of the Shah Deniz project – among hem European oil and gas giant BP –are to announce their final decision. 'We are very confident in what Nabucco is bringing to the table,' Judisch said.
Securing gas from Shah Deniz is a make-or-break deal for Nabucco. Competitors for the Shah Deniz II gas include the ITGI pipeline from Turkey to Italy and the Trans-Adriatic Pipeline, led by Statoil ASA and Elektrizitaets-Gesellschaft Laufenburg from Switzerland.
But Judisch said ITGI and TAP might not materialize because they lack transit capabilities in and outside Turkey and therefore can't be financed. 'Our competing projects have a number of problems to meet for which we don't think there are answers,' Judisch said.
Yet Nabucco has problems itself. Potential supply contracts with Turkmenistan and Azerbaijan have been delayed by Russia's eagerness to keep its influence over Central Asia. The Nabucco consortium, which apart from RWE includes companies from Austria, Hungary, Bulgaria and Turkey, is eyeing gas from northern Iraq to help fill Nabucco but exports from the region have been delayed by conflicts between the national government and the Kurdish authority in the north.
Jennifer Coolidge, an energy consultant from London, said Kurdistan will likely not supply gas to Europe before 2020, but Judisch strongly contested that view. The Kurdish provinces in Iraq are safe, 'full of easy-to-access gas,' and can bank on a functioning transit pipeline stretching almost to the Turkish border, he said. Moreover, the Kurdish regional government is eager to sell its gas because it can easily meet domestic demand. 'We expect to sign a deal with the KRG by the end of this year,' he said.
The official added he couldn't understand the criticism that has rained down on Nabucco in recent weeks, saying instead the pipeline's main competitor, the Russian-backed South Stream, should be questioned. 'They have no supply concept, they have no financing concept, they have no routing concept, they have nothing,' he said.
Renewables
The pipeline issue may be contentious, but it won't make or break the entire industry. Fischer, a former Green party official, may have had the last word when he said that gas industry officials 'would be well advised to look to the future and especially connect itself to the expansion of renewable energy' to secure growth.
Gas can play a 'very important role' in a low-carbon transition energy mix, Fischer said, adding that the gas industry should ramp up its efforts to communicate that to policy makers. If you can't beat them, was his suggestion, join them.