Gas industry hopes carbon will get a price
Gas can play an important role in reducing carbon dioxide emissions blamed for causing global warming, says the secretary-general of the industry group International Gas Union, Torstein Indrebø. 'With gas, we don't have to wait for new technology to de developed,' Indrebø said in Copenhagen. 'We can actually reduce emissions in significant amounts by replacing coal and more polluting fuels with gas.'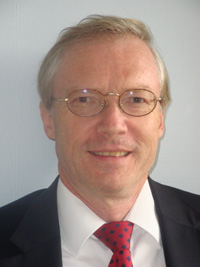 IGU Secretary General Torstein Indrebø: 'The Chinese recognize gas more and more as part of their fuel mix.'
Founded in 1931 to represent the gas industry, the IGU lobbied in favour of gas, which emits less CO2 than coal and oil, on the sidelines of the UN climate conference in Copenhagen. It staged an event with senior energy experts and climate change negotiators mid-way into the summit because Indrebø felt gas was 'underrepresented' in the Copenhagen talks. Before the conference, there were speculations that carbon capture and storage (CCS) might make it into the UN's clean development mechanism – it most likely will not – but but gas, considered an "old technology", was never even part of the discussion.
Yet Indrebø says gas could play an important role when it comes to boosting the share of renewables in the energy mix. Because there is still too little power storage available, solar and wind plants need a backup source in case the sun doesn't shine or the wind doesn't blow. Gas is perfect to play that backup role, Indrebø said. 'The flexibility of power produced by gas is higher than the flexibility by coal and nuclear,' he says. 'With an increased use of gas we can enable greater use of renewables.' Indrebø hopes that a future climate protection treaty, if there is one after the failure of Copenhagen, will eventually put a price on carbon. 'If there is a kind of carbon tax or cap and trade system which will imply a cost for CO2 emissions, that will help the usage of gas,' over coal and oil, he said.
His industry is in dire need of such a boost. The gas industry took a hit in 2009 as demand fell because of the global financial crisis. In Europe, the ongoing conflict between producer Russia and transit country Ukraine over prices fueled supply security concerns. But the industry says recent shale gas finds have completely changed this picture. Nobuo Tanaka, Executive Director of the IEA, at the IGU event in Copenhagen called shale gas developments in the US a "silent revolution" as they more than doubled the country's gas reserves. 'It could be the same in Europe and Asia soon,' Indrebø says, adding that the increase in LNG supplies also adds to energy security.
The IGU expects that the Asian market will show substantial growth. 'China and India will want to use their coal reserves and that's why CCS is important. But it's still some years before it will be available. Meanwhile, the Chinese recognize gas more and more as part of their fuel mix.'
The efficiency of gas turbines has increased due to the development in combined heat and power turbines, Indrebø says. For the European market, he mentions the potential of micro-chip plants, small gas-fired units that deliver power and heat to residential buildings and to the grid. 'It's not commercial yet but it's coming,' he says.
The IGU hopes that gas will be part of the sustainable mobility concept of the future; in Germany, it is already, thanks to a well-developed gas grid and car giant Volkswagen, which has developed several car models which run on natural gas. In India, authorities are also opening up to gas-based transport. 'In Delhi, authorities have introduced regulation to support compressed natural gas in public transportation. This reduces CO2 emissions by at least 25 percent and dramatically improves air quality', says Indrebø.