Investing in Europe's energy network
The Ludgate Environmental Fund (LEF) has already raised and deployed over 75 million euro in European clean technology companies, excluding co-investments. Most of the money of this first fund has been invested in companies developing renewable energy projects or focusing on energy efficiency. LEF's managers are actively involved in these companies, striving to build a national or European network of energy projects by attracting co-investors with deep pockets. The first successful exits have already been achieved, with up to a 36 percent internal rate of return on shares. Now a second fund will be launched to continue the investment strategy and deploy further capital.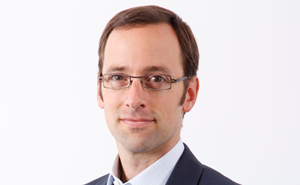 Bill Weil, Chief Investment Officer of LEF
In recent years, agri.capital has been catapulted into the upper league of Europe's biogas producers, as it nowadays controls over 490 GWh spread over 70 plants in operation or under construction in Germany, Austria and Italy. Since 2008 the Ludgate Environmental Fund (LEF) has invested about 12 million euro in this company, which uses manure and crop silages as a feedstock.
"To date it is the largest exit of the fund, with 36 percent internal rate of return on our stake," says Bill Weil, Chief Investment Officer of LEF. "In 2011, Alinda Capital, which has 7 billion dollar of assets under management, acquired agri.capital and pledged 300 million dollar to accelerate the company's expansion. It's a big marker for this industry to reach the maturity that such a large private equity house comes into the picture."
Since its launch on the London Stock Exchange's AIM in late 2007, LEF raised over 75 million euro to invest in late-stage growth companies in the northern European clean tech sector. Apart from water technology, recycling and waste prevention, the fund has put the main part of its capital into companies that are developing renewable energy projects or focus on energy efficiency.
This varies from waste-to-energy, which overlaps with recycling, to wind and solar projects. Weil adds: "Anaerobic digestion is certainly a niche that we are very comfortable with since its technology is proven, but the execution risk is still there: properly managing feedstock contracts and off-take contracts, doing the bidding and arranging permissions of sites and developing those projects. It is about knowing how to run these kind of processes."
So far, LEF has made 16 investments in companies such as Ignis Biomass (4.2 million euro), Micropelt, the producer of the world's smallest thermal energy harvesting chips (3.3 million euro), solar and biomass project developer Lumicity (1.4 million euro) and waste oil recycler Hydrodec (7.7 million euro).
However, total deal sizes can be much higher, in case co-investors with deep pockets come along. Biogas project developer Tamar Energy has been backed by a strong investor group that contributed over 115 million euro to this company's growth strategy, of which LEF put in 8.3 million euro.
Blue chip list
"For the expansion of Tamar Energy, we build on our experience with agri.capital in Germany to develop similar projects and our home turf seemed a sensible place to play. After reviewing quite a number of existing developers of anaerobic digestion here, we found that there was a fundamental challenge," says Weil.
Since its launch on the London Stock Exchange's AIM in late 2007, LEF raised over 75 million euro to invest in late-stage growth companies in the northern European clean tech sector
"Each anaerobic digestion plant that you build costs about 9 to 14 million euro, which means that on an equity ticket alone you cannot build many of these. The banks of course want to deploy at least 30 million euro, or better yet over 60 million euro, into a single company to be efficient with their money. So you can build individual anaerobic digestion plants and leverage those against the land on which it is built."
"But if you are trying, as Tamar Energy is, to build a national network of larger-scale facilities, you need to have a significant amount of capital behind you to build up an initial wave of projects. Then you can go back to the banks on the front foot and say: 'Here are my initial projects. Now let's talk about lending against those.'"
"With our co-investors at the Rothschild Investment Trust, the Duchy of Cornwall which is the investment trust of Prince Charles, Chatsworth Estate and Fajr Capital, a pretty blue chip list of investors was formed. We put a package of over 115 million euro together to kick-start Tamar Energy," says Weil.
Another major investor in this company is Sainsbury's, the second largest supermarket chain in the country. They could bring a significant amount of feedstock into Tamar Energy. It conquers the twos of the catch-22: how to finance a sufficient number of projects to get on the debt radar and how to get big enough, quickly enough to have the feedstock become available to you. Tamar Energy is building a national strategy of plants across the UK, attracting major investors and waste producers."
Rain or shine
Over the past seven years, LEF's managers have both gained successes and learned a few lessons. In 2008, the fund invested 2 million euro in Emergya Wind Technology (EWT), a Dutch-based manufacturer and supplier of direct drive wind turbines and turnkey wind parks. "Unfortunately this was the wrong kind of exit," says Weil. "We stopped investing in this company several years ago, although we still hold a small amount of worthless shares."
"When we made the investment, the supply chain for direct drive wind turbines was very tight, but demand was rapidly growing." EWT had a twenty year technology track record of operation through its history with Lagerwey, one of the first producers of direct drive turbines. But in 2007 and 2008, with the step back of the banks and the withdrawal of debt availability particularly for smaller or new projects, their projects either withered away or were delayed.
Weil: "Quite a significant capital injection was required to keep EWT alive until today. At the time it was very difficult to know whether you were at the bottom of the valley or top of the mountain. We took the very difficult decision to step away from financing the company."
A bright spot for the company is that in recent years their Chinese partners have had quite a few projects going on. Others have continued to fund EWT and it is still trading. "Eventually we may get back some of the capital we invested", says Weil.
"A cost item will be used to produce energy, reducing the overall costs"
"In macroeconomic terms Europe went through a rough time where the investment climate has not always been favourable."
However, other companies that LEF has invested in are performing well, despite the ongoing economic crisis in Europe. This year, Lumicity has sold four solar projects with a combined capacity of almost 30MW to various customers and they have 80MW of solar projects in the pipeline, among other things.
Hydrodec announced a partnership with G&S Technology Group to expand production capacity at the Canton facility in the USA by 140 percent. The company forecasts it will have a positive overall EBITDA run-rate by the end of 2013, for the first time in its history.
Waste treatment and renewable energy specialist New Earth Solutions (NES) is developing one plant after another, such as a 13MW Energy Recovery Plant at Avonmouth which is being built adjacent to an existing waste treatment facility. LEF invested about 7 million euro in NERR, the investment vehicle of NES. The partial sale of this interest generated almost 3 million euro, which comes down to 11.5 percent internal rate of return.
Every last bit
The managers of LEF have seats on the boards of major companies in their portfolio. They are actively involved in the execution of business strategies, they can introduce new customers, implement new technologies and create synergy between companies within their portfolio. Another good example of LEF's active involvement in the companies they invest in is ECO Plastics.
"ECO Plastics had a scale of 100,000 tonnes and needed an extra capital push for the extension to 150,000 tonnes. We invested along-side Coca Cola, which signed a ten year off-take contract for food grade PET pellets with ECO Plastics for their bottles."
Weil is quite happy to co-invest, but too many cooks spoil the broth, he says. "We also noticed that energy is the third largest line item in terms of expenses for the company, after raw material and labour. So we introduced another company that we invest in, Ignis Biomass. It developed the delivery of power and steam from a natural gas-fired unit for ECO-Plastics. In phase two, the waste streams from ECO Plastics will be used for on-site energy recovery. This way a cost item will be used to produce energy, reducing the overall costs. The company is squeezing every last bit of value from the plastic materials." It is adding value to both companies. "It enhances the portfolio of Ignis Biomass, while it increases the bottom line results of ECO Plastics. From barely a 23.6 million euro revenue and EBITDA negative at the time when LEF was considering to invest, they now have a positive cash flow of over 47.3 million euro and EBITDA positive. Things have really moved into the right direction."
The first fund of LEF has now been fully invested and the managers are looking to deploy further capital through a new and larger fund of about 225 million euro. The European Investment Fund and the European Investment Bank are putting in 50 million euro. Both institutions took a close look under the hood of LEF, including reviewing the pipeline of investments. The investment strategy for the next fund will be very similar to that of the first fund.