Why South Stream is the beginning of the end of Gazprom's dominance
A Tale of Two Gazproms
Gazprom has done it: with the final decision to build South Stream, they have the won battle against the EU for the Southern Corridor. Surely a severe geopolitical defeat for the EU and South and Eastern Europe in particular. On a global scale, however, Moscow's move to stitch up the European market through an uneconomic pipeline is a monumental mistake, argues energy security specialist Matthew Hulbert. In an uncompromising analysis, Hulbert concludes that Vladimir Putin and his friend Alexei Miller are blind to all parts of the gas market that really matter: LNG, unconventional gas, hub trading and Asia. In that respect, the European Commission's anti-trust probe into Gazprom is a waste of resources, says Hulbert: Gazprom's market power will collapse by its own.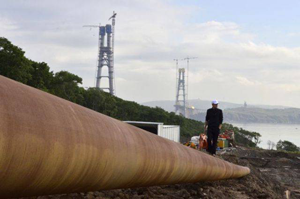 Construction of the first stages of the onshore part of the South Stream pipeline (c) www.capital.ro
Gazprom's in a pickle. In fact, it's probably beyond the point of commercial return in any true market understanding of the term thanks to the shale revolution that's destroyed its traditional business model. But far from counting Gazprom out, this is when the Russian beast is at its most potent, precisely because it's nothing more than an instrument of the Russian state. The vexed Southern Corridor provides the perfect example; forget 'market fundamentals' that don't support any new pipeline construction into Europe, Gazprom is going to win the race to choke off Caspian and Levantine supplies to Charlemagne's shores, and win big.
The South Stream gas pipeline project will be officially launched on 7 December in the Russian resort town Anapa on the Black Sea coast.
Oil-indexed prices will inevitably die, which makes South Stream a strategic blooper from Gazprom
At €16 billion, it's worth every geopolitical penny the Russians have left. Central and Eastern Europe becomes Kremlin Inc. Sounds like impressive stuff, but it actually conceals a more unpleasant truth for Russians to consider: Gazprom has downgraded its global gas pretentions towards being a petty regional entity. Welcome to a tale of two Gazproms: regional giant becomes global dwarf.
Tale One: 'Regional Giant'
The fact that Gazprom is set to launch South Stream construction within a month couldn't be more politically pointed if you tried. It comes at exactly the same time that the European Competition Commission is investigating Alexei Miller's outfit for monopolistic practices in that part of the world. Bulgaria and Hungary are on the Commission's list sitting on the proposed 'South Stream route'. More 'transit' states will likely follow, but as the Russian Ambassador to the EU (Vladimir Chizhov) has already said of the prosecution, 'the EC is welcome to investigate Mars if it wants to', the implication being it can send any invoices to Venus: Gazprom won't play ball, and the Kremlin won't pay.
Back on planet earth, Bulgaria was the last Balkan domino to fall, selling out for a paltry 20% discount on oil-indexed Russian gas. Gazprom has now secured South Stream's transit across Bulgaria, Serbia, Hungary, Slovenia, and into the Trans Austrian Gas Pipeline into Northern Italy. Additional storage Gazprom is building in Serbia will ensure delivery to Bosnia and Herzegovina. Save a couple of environmental permits, final investment decisions have been made. South Stream will go full steam ahead, starting offshore construction of the four lines across the Black Sea (from Anapa) passing through Turkish waters, before resurfacing in Varna, Bulgaria. Gazprom's offshore partners include Italy's ENI (20%), France's EDF (15%) and Germany's BASF/Wintershall (15%).
To say this paints a terrible regional picture for Europe would be an understatement. First up, South Stream makes a total mockery of the Commission's probe. How can you credibly bring a case against Gazprom while transit states are simultaneously signing oil-indexed contracts with Moscow? Legally the Commission will claim these are two separate processes, but Brussels will be handing down fines to Gazprom at exactly the same time as South Stream taps open. Gazprom's own numbers forecast access charges of €1 billion a year along the South Stream route, which in addition to Russian royalties (and Russo-German border prices), equates to €19 per MWh. That's around 75% above prevailing market prices. Russian gas – Moscow-agreed prices.
But price isn't the only European problem here. In that part of the world it's also diversity of supply that matters. As soon as offshore Russian pipes are laid across the Black Sea, the market assumption will be that Russian gas will be flowing into Central Eastern European markets by 2015.
Brussels spent a very long time talking a good diversification game, but in the end, it dithered and delivered nothing
That means the Nabucco pipeline (or any variation of it) is officially dead. What's more, the beauty for the Russians is that they don't need to bring all 63 billion cubic metres (bcm) of South Stream gas online anytime soon. They can merely divert 15-20 bcm currently going through Ukraine to choke off any Caspian aspirations to feed gas into Central and Eastern European markets. South Stream floods CEE states with 15.75 bcm in 2015, ramping production up to 31.5 bcm (2017), 47.25 bcm (2018) and finally 63 bcm by 2019, depending on how much gas is needed by that stage.
Geopolitical Reality Check
Unfortunately Brussels spent a very long time talking a good diversification game, but in the end, it dithered and delivered nothing. Transit states were simultaneously signing up to South Stream and Nabucco options to hedge their bets, in what became a two way gaming strategy. Few states gave any regard to what happens once Russia stopped playing politics, and actually started building pipelines. As of December 2012 we're about to find out.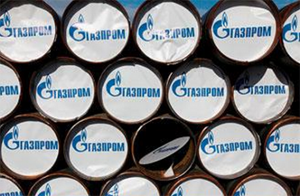 (c) www.naturalgaseurope.com
A few years ago many warned that this outcome would constitute a geopolitical disaster for CEE states, and indeed Ukraine: Kiev is set to lose its precious transit status and any remaining leverage against Russia. But let's be honest, Europe got everything it deserved. It's simply incapable of projecting serious influence and power into CEE states, let alone Ukraine. The energy map has merely been redrawn to reflect the underlying geopolitical gas reality. Russia is running the show, able to buy its way through transit states 'on the make and on the take' across Central & Eastern Europe. Gazprom's also got Turkey to sign a 30 year supply contract on 26th November, further complicating the Southern Corridor transit (and upstream) picture. Sure, CEE and SEE states will talk up shale prospects and highlight reverse flow/north-south interconnections. Some might even claim they're going to build LNG terminals (Croatia has been vocal on that front, explaining why it's no longer part of the South Stream route). But when push comes to shove, the only default supply option CEE/SEE states have is Russia in the short to medium term. With Moscow in control of the gas valves, it's going to take a political miracle for anyone to break free of Russian control.
So, can anything be salvaged from this diversification failure? Probably not; but the main hope is that Azeri gas might still be able to make it across Turkey, via the proposed TANAP pipeline, tying into Trans Adriatic plans (TAP) feeding into Greece and onto Southern Italy. That's still technically possible if Gazprom decides to keep to a single South Stream tranche into Austria-Hungary, rather than splitting onshore transit in two directions (Centre and South), and if Gazprom doesn't acquire DEPA (the main Greek utility) in an EU induced fire-sale on Greek assets. Given Gazprom's strategic interest to make sure Azeri gas doesn't reach European markets - and especially not at competitive spot market pricing - it's hard to see any eventuality where Moscow won't make sure they kill off residual Azeri options in the Southern Corridor. If that's the case, the Turks might get more Azeri gas than they originally bargained for through TANAP, while Azerbaijan will have to dust down LNG options, either through Turkey or Georgia as potential outlets (or a combination of both). It's not like the Shah Deniz II consortium has any ideological problem monetising their gas through LNG rather than piped gas. In fact, given the Commission's gripes with oil-indexed gas as alleged 'market abuse', it might be the only realistic option they have.
Tale Two: Global Gaps
But if that shines Gazprom's regional coin, it also highlights the tarnishing of its global stature. By focusing on South Stream Gazprom has confirmed its limited regional ambitions in the Balkans, rather than focusing on a serious global gas strategy. Ever since the shale revolution hit in the US, Gazprom has systematically failed to maintain its stake in the global gas game. Not only is Gazprom increasingly capital constrained in a buyer's market, it's been the worst performing stock in the global energy sector over the past couple of years. Mothballing the giant Shtokman field in July was the latest sign of Gazprom's limited ambitions.
Alexei Miller never grasped the most fundamental of all fundamentals: for Gazprom to remain a market maker, it had to get out of pipelines and into LNG
Yes the field was no longer economic due to cheap shale undercutting breakeven prices, but like it or not, most of Russia's remaining 35 trillion cubic metres (tcm) of reserves are in hard-to-reach, environmentally challenging places spanning the Yamal Peninsular, the Far East, Eastern Siberia and the Arctic shelf. Production has flat-lined since 2001 and actually recorded an onshore drop from 555 bcm in 2006 to 509 bcm in 2012. That's a daunting thought when you consider that Russia will have to replace its
entire
670 bcm production base over the next twenty years. Gazprom desperately needs to spend cash (and attract international capital) into upstream plays to regain its market position, and nowhere more than LNG plays. Despite sitting on 30% of global gas supplies Russian LNG production accounts for less than 5% of global share. Moscow has become a fringe LNG player in a globalising gas world. Alexei Miller never grasped the most fundamental of all fundamentals: for Gazprom to remain a market maker, able to play off competing Atlantic-Pacific basin price pressures, Gazprom had to get out of pipelines and into LNG. So far it's been a case of too little, far too late.
The fact that Gazprom has gone back to its old stomping ground of stitching up European market share through uneconomic pipelines tells you all you need to know about President Putin's ambitions for the ailing gas giant. Putin is going for strategic 'quick wins' rather than putting state capital where it's most needed to get Gazprom back on track. It's far easier building South Stream pipes (and by all accounts enhancing Nord Stream capacity into the New Year), to show Europe who's boss, rather than seriously trying to sell 70 bcm of gas to China, or indeed developing elephant fields to dictate terms to new gas players in the Middle East, Australasia and Africa. If anything, that role is increasingly going to be left to Rosneft as the new national champion of choice in Russia: the state based company has not only increased its daily oil production to 4.6 million barrels per day (mb/d) following its takeover of TNK-BP, it has also won 25 year gas supply agreements with Inter RAO (the state electricity provider). The next stop for Rosneft will be to squeeze Gazprom's gas export monopoly, a move that spells trouble for Gazprom, not to mention private players such as Novatek that had been hoping to enhance their Russian stakes. Bottom line: Gazprom gets left holding the European baby, Rosneft goes on to play a global energy role. Some have even openly questioned how long Gazprom can exist in Russia, assuming the Kremlin wants to create a new cash cow to play with and directly profit from.
Admittedly things might not be quite that clear-cut in Moscow – the entire energy system is ran on a basis of perpetual divide and rule to keep the Kremlin sitting top of the shop, but the concern for Gazprom is that what it gains over Caspian producers by stitching up European demand in the short to medium term, it still ultimately loses in the long run. If shale gas developments continue on a global basis (well beyond European borders) and liquid gas production continues to gather pace, t
Putin is going for strategic quick wins rather than putting state capital where it's most needed to get Gazprom back on track
hen South Stream could end up merely adding more volume to an already saturated European market. It doesn't matter whatever pricing terms Gazprom
thinks
it has secured, excess supply and wholesale hubs make for a disastrous combination. Oil-indexed prices will inevitably die, which makes South Stream a strategic blooper from Gazprom. They would have been far better off developing LNG volumes to remould gas fundamentals back towards Moscow's preferences, rather than pushing their inherent gas power in the South Corridor. 'Power' that will actually give Europe vast volumes of natural gas that will inexorably interact with wholesale markets undermining Russia's long term position. South Stream is basically the ultimate Russian own goal.
In that respect, the European Commission is going after a dying monopoly with its anti-trust case. If anything, it risks giving Gazprom a good excuse to politicise gas relations to fight a prolonged rear-guard pricing battle, purely borne out of political malice, rather than accepting economic rationality. The end result will see European authorities seizing Russian assets, all horribly overblown when we consider that the 'tale of two Gazprom's is eventually going to collapse into one weakened narrative. Why not leave it to the market (or, indeed, to Mr Putin) to seal Gazprom's Dickensian fate, not letting a bunch of overexcited lawyers in Brussels go in for a belated kill.
Related articles on European Energy Review in (reverse) order of appearance: