One of the greatest projects I ever spotted and put into publication in Elektor Magazine was Steve Willis' brilliant Gameboy Digital Storage Oscilloscope (GBDSO) cartridge. Kicked off as mild amusement and a mere gizmo for the electronics enthusiast, the project went skyrocket in sales and publicity.
A good 15 years on, that clunky old Gameboy still isn't dead and buried. "Create your own games, learn to program or download from a library of open source games for free" that's the promise of Arduboy, now on
Kickstarter
, and it sure has the looks of the mono Gameboy.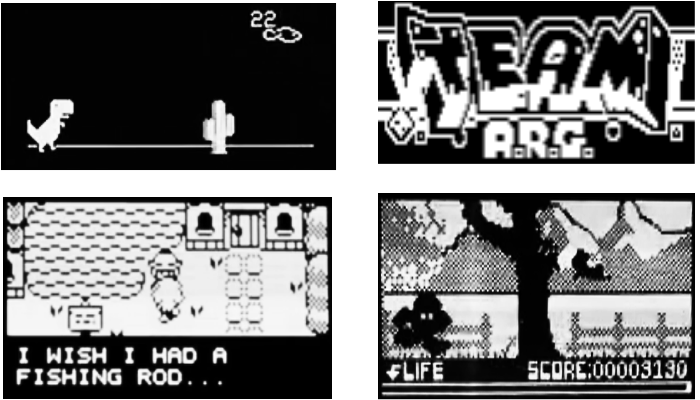 Arduboy is a hardware development platform based on Arduino, an open-source community and tool chain for controlling electronics. Heavily endorsed by Atmel (now the funnier part of Microchip),
Arduboy
is a great way to get kids excited about programming as well as a fun way to remember the past and celebrate the retro-future.
The system, on pre-order for $39*, has a 1.3″ brilliant black & white OLED display, 6 tactile feedback pushbuttons, a 2-channel piezo electric speaker, a durable polycarbonate and aluminum construction, and a rechargeable thin-film lithium polymer battery.
* Status: 850 units shipped, Feb 24, 2016