Best-of the BAY-ern [BoB] 12 – the latest tech news from Bavaria.
++<START>++ It's the last month of the year already and we're back with the final edition of the Best of the BAY-ern for 2019 to provide the latest tech news to you. It was an eventful year, especially for the electrical engineers' community. The launch of the new Raspberry Pi 4 was delightful and brought a lot of excitement and opened the door to new possibilities. Along with participating in many events and exhibitions, Elektor organized 3 start-up competitions to promote the startup culture. ++<STOP>++
---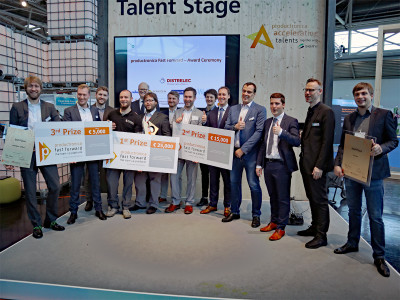 ++<START>++ With over 45,000 attendees,
productronica 2019
was easily one of the most interesting tech events this year. Exhibitors including startups, small and mid-sized businesses, and big organizations from across the globe showcased their products and exchanged ideas. It was a terrific networking opportunity and a place to meet like-minded people. ++<STOP>++
---
++<START>++ Elektor greeted the visitors at the booth with a fascinating display of the products and services they provide. The booth proved to be a one-stop destination for the people interested in electronics. Visitors ranged from students and engineers to business executives, and the Elektor ecosystem, as always, had something for everyone. ++<STOP>++
---

++<START>++ The
productronica Fast Forward Award 2019 – powered by Elektor
was held during productronica in Munich. In addition to an excellent opportunity to present their product to a big audience, the winners took home a marketing budget worth €45,000.
Touchless automation GmbH
won the first prize,
Konekt
, and
Robodev GmbH
were at second and third position respectively. 8 finalists participated and delivered their pitches at the competition. Although the top three managed to win prizes, all the startups reaching the final stage are winners with a promising future ahead! ++<STOP>++
---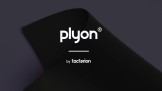 ++<START>++
tacterion GmbH
from Munich recently released their
signature video
highlighting their technology, vision, and some user-cases they aim to focus on in the future. The video perfectly captures the depth of the technology developed by tacterion. It is an interesting presentation on tacterion providing a sense to the surface. ++<STOP>++
---
++<START>++ After successfully concluding the fast-forward awards at productronica 2019, Elektor is ready for the next big event in the new year -
Embedded world
at Nuremberg from Tuesday, February 25 through Thursday, February 27. Elektor will be releasing the new embedded edition magazine at the event in February. Stop by and discuss the latest electronics topics with us at Hall 4A/4A-646. ++<STOP>++ 
---
++<START>++ Finally, we were delighted to provide you with the latest news from Bavaria. We wish you a Merry Christmas and a very Happy New Year (50 Years completed for Elektor Germany). Stay tuned for more tech news and don't forget to follow us on
LinkedIn
,
Facebook
,
Instagram
,
Twitter
, and
YouTube
. If you would also like to participate in the 'Best of the BAY-ern', simply fill out the form on the next page! ++<STOP>++