Due to rising demand for our creative services and products, Elektor is looking for new employees. Not only for our sales team, but also for our engineering activities in the Elektor Labs.
If you would like to be part of an international team and you have good knowledge of electronics or you have sales talent, along with enthusiasm and creativity, you are the person we are looking for.
Right now we have an immediate opening on our sales team for a
Business Development Manager
(Field Sales) (m/f)
With your proactive approach and expertise, you implement the communication goals of our customers and thereby achieve the revenue targets of Elektor International Media. You collaborate with an international team of specialists in sales, marketing, editorial content, online commerce and publishing.
Interested? Contact
maarten.timmersverhoeven@eimworld.com
.
---
For
Elektor Labs
we are looking for
enthusiastic trainees or
freelancers
Are you looking for a work placement for your graduation project or a freelance stint, and you have an original idea? We are looking for enthusiastic and inventive engineers who want to take charge of their graduation work placement.
At Elektor, the sky's the limit. We work on fantastic projects for diverse target groups, using a broad spectrum of technologies: Arduino, Raspberry Pi, PCB design, 3D printing, laser cutting, and more. We develop these projects from start to finish – all the way from design to production.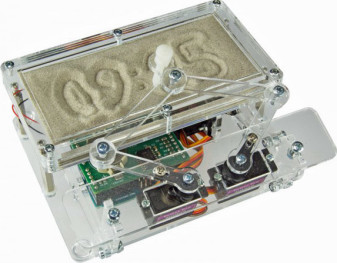 Of course, we are also always looking for authors, designers and project developers. If you have a special idea related to modern electronics, embedded software, smartphone apps, mechatronics, 3D printing or the Internet of Things, let us know about what you have in mind. We would be pleased to collaborate with you.
Interested in a job or in collaboration with Elektor Labs? Send an email to
elektor-labs@eimworld.com
.