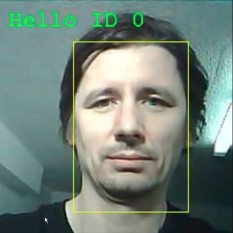 Artificial intelligence, facial recognition and voice recognition… We would think that these cutting-edge techniques would be the province of specialists. Or at least amateurs motivated enough to get their heads around these advanced techniques. Of course everyone has at least heard of them. Especially users of modern digital cameras and smartphones. They use these functions, sometimes without even realizing it. To go from there to using them in your own projects seems like a big step, not easy to take. If these techniques still seem inaccessible to you, you're wrong!
Artificial intelligence for the internet of your things (preferably)
Let's begin with a detail that changes everything: the price! You can get yourself there for less than €25 (£22; $28)! With
ESP-EYE
, the evaluation board offered by
Espressif
, the creator of the famous ESP8266 and ESP32. It's with these two processors that the Shanghai based manufacturer has paved the way, or should I say the highway of the Internet of Things. For some months now, they have been concentrating their efforts on the
Artificial Intelligence of Things (AIoT
).
Video: getting to grips with the ESP-EYE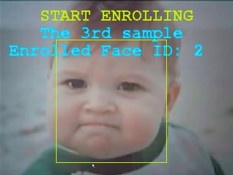 We are not yet at the point where our gadgets will respond to hand or eye gestures. But looking at where this technology is going, the day is not far off where, to command our appliances, we'll only have to give them a wink, a gesture, a thumbs up or thumbs down, open our mouth wide or make other grimaces. Until then, it's a good time to familiarize yourself with the subject, very affordable from all points of view as shown by the video below (from
bitluni labs
).
Artificial eye = camera + ESP32 + Flash + ESP-WHO
Apart from a 2 megapixel camera and a microphone, the ESP-EYE card is well equipped with an ESP32 chip, 8 MB of PSRAM and 4 MB of flash. Wireless transmission of images is done by over a Wi-Fi network. For programming and debugging, the board connects via a micro-USB port.
On the software side, the solution offered by Espressif is completed by
ESP-WHO
, a development environment for facial detection and recognition designed for AIoT applications. Used in tandem with the
ESP-WROVER-KIT
(or other ESP32 boards) the ESP-EYE gives eyes and ears to your IoT applications.