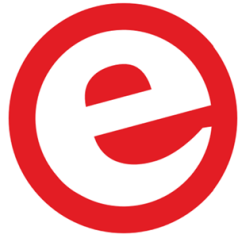 Jim Anderson, President and Chief Executive Officer, said, "Since joining Lattice as CEO in September, I have met with customers and team members worldwide as part of a strategic review. Our near term focus remains on driving profitable revenue growth, carefully managing OpEx, and paying down corporate debt. Over the mid-and longer-term we will work to expand our total addressable market with higher margin opportunities in both existing and adjacent markets, as we build greater value for the Company and shareholders. As part of our efforts, we strengthened our team with the addition of two highly experienced executives with nearly 70 years of combined FPGA, business and engineering experience. Steve Douglass, who joined Lattice as Corporate Vice President, R&D, and Esam Elashmawi, who joined Lattice as Chief Marketing and Strategy Officer, will help our team increase the alignment between our customers' needs and our product roadmap and ensure that our customers can count on us for a steady cadence of new innovations over multiple product generations. This will allow us to build deeper, multi-generational partnerships with our customers and is central to our ability to drive steady revenue growth and sustained profitability.
Max Downing, Chief Financial Officer, added, "Our revenue for the quarter was $101.5 million, in line with our expectations, while our non-GAAP gross margin improved to 57.4%, led by focus on our core business and operating efficiency improvements. Our ongoing cost control actions delivered non-GAAP operating expenses of $38.4 million, which are down 4% from the second quarter and 14% from the third quarter of 2017. As a result, we achieved non-GAAP earnings of $0.11 per share - the highest level since the third quarter of 2014. During the quarter we generated $11 million in cash flow from operations, made a discretionary debt payment of $15 million, and ended the quarter with $117.5 million in cash and short-term investments."
Business Outlook - Fourth Quarter of 2018:
Revenue for the fourth quarter of 2018 is expected to be between approximately $93 million and $97 million.
Gross margin percentage for the fourth quarter of 2018 is expected to be approximately 57% plus or minus 2% on both a GAAP and non-GAAP basis.
Total operating expenses for the fourth quarter of 2018 are expected to be between approximately $52 million and $55 million on a GAAP basis and between approximately $37 million and $39 million on a non-GAAP basis.
* For a reconciliation of GAAP to non-GAAP business outlook, see accompanying tables "Reconciliation of U.S. GAAP to Non-GAAP Financial Measures."
Investor Conference Call / Webcast Details:
Lattice Semiconductor will review the Company's financial results for the fiscal third quarter of 2018 and business outlook for the fourth quarter of 2018 on Thursday, October 25 at 5:00 p.m. Eastern Time. The conference call-in number is 1-888-684-5603 or 1-918-398-4852 with conference identification number 6184766. An accompanying live webcast of the conference call will also be available on Lattice's website at www.latticesemi.com. The Company's financial guidance will be limited to the comments on its public quarterly earnings call and the public business outlook statements contained in this press release.
A replay of the call will be available approximately two hours after the conclusion of the live call through 11:59 p.m. Eastern Time on October 31, 2018, by telephone at 1-404-537-3406. To access the replay, use conference identification number 6184766. A webcast replay will also be available on the investor relations section of www.latticesemi.com.
related items