Op Amp output Converter
January 5, 2018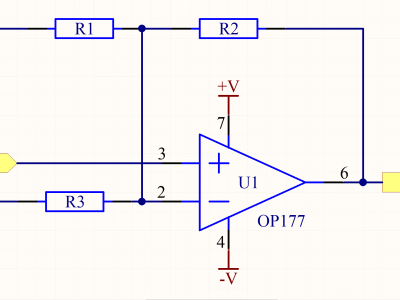 This circuit converts a measured current to a voltage and unipolar voiltages to bipolar voltages and comes with a sophisticated spreadsheet for accurate resistor selection. There is an experimenters' PCB included to assist in measurement design confirmation.
Read the full post
Show less
CAD
Fabrication files for the experimenter board
Other
The description of the circuit and the source documentstion

A very brief outline of the the mathematics used to derive the working spreadsheet from the manufacturer's application notes

A spreadsheet which calculates and aids the selection of accurate resistances for a unipolar to bipolar opamp converter.