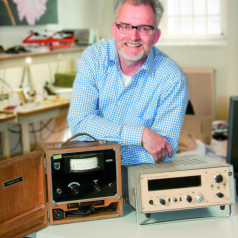 Power-Outlet LAN
In-home power lines carry audio and data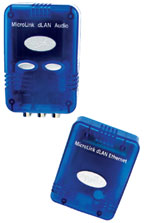 Mains (or 'power-line') signalling has matured from the early stages of the single 130-kHz carrier with simple modulation for a primitive 1-channel on-off control. Today, off-the shelf equipment is available that allows you to use the mains wiring and power outlets in your home or office to convey analogue or digital audio as well as PC data at impressive speeds. The poweroutlet LAN is here, but how does it work?
When it comes to sending analogue or digital signals over inhome mains wiring, i.e., excluding professional systems designed for the national power grid (like the highly controversial Power Line Transmission) a bewildering number of manufacturers claim to have the 'very best' for you at 'incredibly low' prices. In this article we will look at the basic operation of a system that, although fairly pricey, we thought performed adequately. Other products not mentioned here may employ similar methods of operation.
Downloading of this magazine article is reserved for registered users only.
Login
|
Register now!