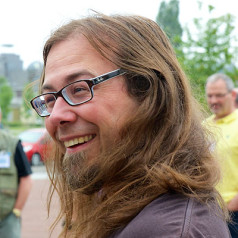 on Test & Measurement
Published in issue 7/2012 on page 100
TAPIR Sniffs it Out!
Ultrasensitive wideband E-smog detector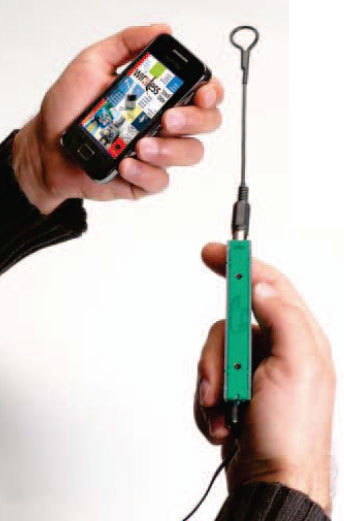 This electrosmog sleuth offers you two extra senses to track down noise that's normally inaudible. TAPIR also makes a nice project to build: the kit comprises everything you need — even the enclosure, ingeniously consisting of made from the PCB proper.
Erroneously 'R2' is used two times in the schematics printed in the magazine. The bottom one (next to R4, labeled as 100k) should be named 'R1'.
Download the BOM list
The BOM (Bill of Materials) is the technically exhaustive listing of parts and other hardware items used to produce the working and tested prototype of any Elektor Labs project. The BOM file contains deeper information than the Component List published for the same project in Elektor Magazine. If required the BOM gets updated directly by our lab engineers. As a reader, you can download the list here.
Want to learn more about our BOM list? Read the
BOM list
article for extra information.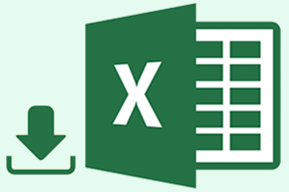 > LABS BOM list
Resistors (SMD 0805)
R1,R4 = 100kOhm
R2,R3 = 10kOhm
R5 = 1kOhm
Capacitors
C1 = 10nF 50V, SMD 0805
C2,C3,C4 = 10µF 25V, SMD 1206
Semiconductors
D1 = BAT54S
T1 = BSR17A
T2,T3 = BC847B
Miscellaneous
K1 = RCA socket, SMT
K2 = mini jack SMT, CIU
S1 = switch, JS102011SAQN
PCB #120354-1, see [1]
Battery spring
Two PCB pillars, M2×6
Two Phillips screws, M2×6
Two RCA connectors
Two pieces of installation wire, approx. 20 cm (8 inch)
One inductor coil (H-field antenna)
A kit consisting of the PCB and all the needed parts (AAA cell excluded) is available from Elekto, order no. 120354-71.