The hard task of implementing a smarter electricity system
Italy is a global pioneer in the implementation of smart electricity thanks to a precocious commitment to smart meters by utility Enel. But the delicate task of putting meters and grids to use in the name of a smarter, more efficient power system is no easy matter. 'You need to create awareness, make sure consumers know how to behave and what to do.'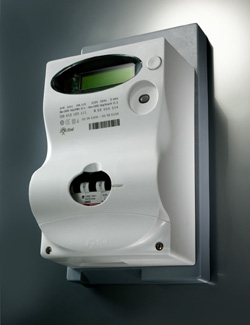 Italy and smart meters – key facts & figures:
• Italy has installed 32 million digital electricity meters but many still need to be re-programmed for time-of-use billing

• Time-of-use tariffs were introduced for all business users as of January 2009 and are due to become standard for all residential consumers (i.e. unless they opt for a flat-rate contract) as of July 1

• Off-peak hours are defined as between 7pm and 8am on weekdays and all times during weekends and public holidays

• The regulator already sets time-of-use tariffs for users in the captive market who have a re-programmed digital meter: for the first quarter of this year, the core family tariff for electricity supply and dispatching is fixed at 11.394 euro cents per kilowatt-hour (kWh) at peak times and 7.755 cents the rest of the time. That compares with 8.983 cents for the standard flat tariff (adding on other fixed costs and taxes, the tariff comes to a total of 16.26 cents per kWh).

• Few people in the captive market have opted for time-of-day pricing: only 160,000 families, compared to Enel's 1.5 million users (in the free market)
Each weekday afternoon in December, the Italian power grid comes under assault and last month was no different. As factories work at close to capacity before the Christmas break and temperatures drop, electricity consumption hits a high at around 5 o'clock in the afternoon. Last month, demand peaked at 51,164 megawatts on Dec. 15, just short of the year's high and 2% below the December 10 peak in 2008, due to lower industrial output. Two years ago, it was 56,822 megawatts on December 18, an all-time high for the Italian network.
What's so smart about keeping the country's most inefficient power stations operational just to meet demand for a few hours a year? And what would happen if consumers were made to pay for the extra cost of producing electricity at peak times and given a discount when demand and wholesale prices are lower?
These questions will soon find answers because Italy is about to undertake the world's first large-scale implementation of a smarter electricity system. Taking advantage of the fact that almost all 30 million households in the country are now fitted with electronic meters, the Italian electricity and gas authority is introducing as standard for all households different prices for peak and off-peak times of the day.
'I want this to happen,' says Pieraldo Isolani, head of the energy sector at consumer association Adiconsum, which has 122,000 members. 'Domestic consumers with a flat electricity rate, which is the same as a hairdresser's or a supermarket, are paying more than they should be because the great majority of household consumption is not during the day. It's logical that those who consume in the day should pay more.'
Gas meters
This is the beginning of smart grids. The concept is that with new technology and communications infrastructure, electricity networks can be managed more intelligently, using price signals to shift production and consumption towards more cost-effective and efficient solutions. Instead of being a passive, inflexible system, power networks will gradually become more responsive to changing situations, hour by hour, minute by minute.
'In reality, networks – and meters – cannot be divided into those that are "smart" and those that are "stupid",' says Clara Poletti, director of the IEFE Centre for Research on Energy and Environmental Economics and Policy at Milan's Bocconi University. 'Rather, there is a variety of characteristics that make infrastructure more or less capable of carrying out various functions and fulfilling certain aims.'
Italy is in the vanguard of this trend thanks to the decision in 2001 by Enel, the state-controlled former monopoly, to undertake a 2 billion-euro investment project replacing all its traditional electro-mechanical meters with digital devices and to implement an automated network management system. The Milan-based electricity and gas regulator in late 2006 extended this initiative nationwide, ordering all 100 distribution companies to install electronic meters and make sure they could be remotely managed (only the local utilities in Rome, Milan, Brescia and Turin had thus far followed Enel's lead). The aim was to have at least 65% of consumers equipped with a digital device by the end of this year, rising to 90% at the end of 2010 and 95% a year later. An extra six months is allowed to ensure remote management of installed meters.
The head of the regulatory authority, Alessandro Ortis, saw various advantages in smart meters: to be able to introduce different prices for peak and off-peak hours (so called time-of-day or time-of-use tariffs), leading to a more equitable market and efficient system; to enable bills to be based on actual consumption, not on estimates; to speed up procedures such as activating new contracts or changes in capacity; and making it easier and faster for consumers to switch supplier.
Enel, based in Rome, estimates that thanks to the 2 million customers that took up its offer of time-of-day contracts in 2006, 1% of peak energy demand was shifted to off-peak hours, meaning the equivalent of turning off a 3,000 megawatt power plant – 7% of Enel's installed capacity in Italy. Customer awareness of actual usage reduces consumption by 5-10%, the utility says.
The same benefits led Ortis to order a year ago for Italian consumers to be fitted with digital gas meters too, the first country in Europe to mandate such equipment (only another four are even considering it, while other nations have decided it's not economically feasible at present). Those devices are being installed over 26 months for industrial users and up to four years for families.
Impact
Returning to the present, the Italian energy regulator has said a time-of-use tariff system will be introduced for all as of July 1. It has already been rolled out to business users as of the start of 2009, but no data are yet publicly available on the impact it might be having on usage trends. The original timetable was to start time-of-use tariffs for all residential clients as of April but time is needed for all the smart meters already installed to be re-programmed based on the time-periods used by the regulator. That process is going ahead at a rate of 1.5 million a month.
The authority has proposed that the difference between peak and off-peak prices be kept small for an initial 18 months to get people used to the system. After that, they will reflect the differential in wholesale prices, according to an announcement by the regulator last November.
But greater problems are arising in terms of how to explain to the average consumer what is going on. While the advantages for the electricity system are clear, the impact on individual households is harder to forecast. Even though it may be right to have a more equitable system and to remove a cross-subsidy between families and business users, some homes will see their bills go up. The authority says that users will have to make sure at least two-thirds of their electricity consumption occurs in off-peak hours to benefit from the new system.
'The phasing in of the new system is specifically designed to favour consumer awareness so that all households will perfectly know and be informed on how take advantage of saving opportunities in the best possible ways,' said Ortis, the head of the regulatory body.
In the next few months, families will be told in their bills just how their electricity consumption is split between peak and off-peak times so they can understand whether they need to make changes to save money. A further concession, after consultation with consumer associations and distribution companies, consists in the proposal to allow consumers greater capacity at off-peak hours so they can have more appliances on at once. Many households in Italy are limited to 3 kW, meaning meters trip if more than a couple of appliances are on at the same time.
Bocconi's Poletti notes that while more complex price signals have their advantages, they make it harder for consumers to choose the best offer. Ideally they should have technology in the home with real-time data on energy consumption and costs. That would help generate savings for the electricity system as a whole, rather than just re-distribute costs based on the time of usage. 'It's easy to talk but implementation is another thing,' Poletti says. 'This change should help to move to a stronger market: but you also need to create awareness, make sure consumers know how to behave and what to do.'
Best offers
Some consumer associations are trying to make sure the changeover is a success. Mauro Antonelli of Codacons praises the regulator for a function on its website that shows consumers what are the best offers on the market based on data they input (location, annual consumption, preference for flat or time-of-use contract, etc.). 'Consumers must be able to choose, not to have things imposed on them,' he says.
'The only thing we've asked for is an adequate communications campaign before time-of-use tariffs begin,' says Adiconsum's Isolani. 'If there is no information, people risk not understanding and paying more or else not making an effort to shift their consumption to cheaper times of the day.'
The plan could even backfire. Altroconsumo, Italy's biggest consumer group, issued a note last summer advising its 300,000 members against the time-of-use tariffs currently available. It found that families would save little money despite making a big effort to concentrate 80-90% of electricity consumption in off-peak hours. That would mean, for example, never watching the TV or using the dishwasher and washing machine until 7pm on weekdays for the sake of saving 20 or 30 euros a year.
The European Commission estimates up to 10% of energy consumption could be saved thanks these devices but that's just the theory. Soon data from Italy will start to test the true advantages of smart meters when rolled out on a mass scale. One key measure will be the trend in peak demand: check out how high it goes in the run-up to Christmas 2010 as well.