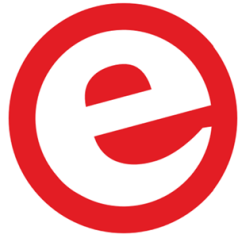 Lattice Semiconductor Corporation
- Supplemental Historical Financial Information -
(unaudited)
Three Months Ended
Nine Months Ended

September 29,
2018

June 30,
2018

September 30,
2017

September 29,
2018

September 30,
2017

Operations and Cash Flow Information
Percent of Revenue
Gross Margin
57.5
%
48.9
%
58.0
%
54.5
%
56.9
%
R&D Expense
18.9
%
20.5
%
27.9
%
20.9
%
27.5
%
SG&A Expense
21.5
%
20.5
%
23.1
%
23.1
%
23.1
%
Depreciation and amortization (in thousands)
8,315
10,069
15,094
30,740
45,591
Stock-based compensation expense (in thousands)
2,708
2,400
2,514
9,908
9,286
Restructuring and severance related charges (in thousands)
90
4,376
3,071
5,495
4,713
Net cash provided by operating activities (thousands)
10,978
7,124
24,232
20,560
35,746
Capital expenditures (in thousands)
2,073
2,301
5,290
6,178
12,325
Repayment of debt (in thousands)
15,875
11,134
—
27,884
33,679
Interest paid (in thousands)
4,799
4,757
4,285
13,976
16,379
Taxes paid (cash, in thousands)
659
2,017
1,332
2,716
2,308
Balance Sheet Information
Current Ratio
4.0
3.1
2.2
A/R Days Revenue Outstanding
68
68
78
Inventory Months
4.6
3.8
6.0
Revenue% (by Geography)
Asia
76
%
76
%
75
%
75
%
71
%
Europe (incl. Africa)
12
%
12
%
12
%
12
%
11
%
Americas
12
%
12
%
13
%
13
%
18
%
Revenue% (by End Market)
Communications and Computing
32
%
29
%
30
%
30
%
29
%
Mobile and Consumer
27
%
24
%
28
%
26
%
29
%
Industrial and Automotive
37
%
43
%
37
%
40
%
33
%
Licensing and Services
4
%
4
%
5
%
4
%
9
%
Revenue% (by Channel) *
Distribution
82
%
86
%
80
%
85
%
75
%
Direct
18
%
14
%
20
%
15
%
25
%
| | | |
| --- | --- | --- |
| * | | During the first quarter of 2018, we updated our channel categories to group all forms of distribution into a single channel. Prior periods have been reclassified to match current period presentation. |
| | | |
Lattice Semiconductor Corporation
- Reconciliation of U.S. GAAP to Non-GAAP Financial Measures -
(in thousands, except per share data)
(unaudited)
Three Months Ended
Nine Months Ended

September 29,
2018

June 30,
2018

September 30,
2017

September 29,
2018

September 30,
2017

Gross Margin Reconciliation
GAAP Gross margin
$
58,364
$
50,248
$
53,322
$
165,133
$
165,363
Inventory adjustment related to restructured operations
(288
)
8,277
—
7,989
—
Stock-based compensation - gross margin
219
196
154
652
562
Non-GAAP Gross margin
$
58,295
$
58,721
$
53,476
$
173,774
$
165,925
Gross Margin % Reconciliation
GAAP Gross margin %
57.5
%
48.9
%
58.0
%
54.5
%
56.9
%
Cumulative effect of non-GAAP Gross Margin adjustments
(0.1
)%
8.3
%
0.1
%
2.9
%
0.2
%
Non-GAAP Gross margin %
57.4
%
57.2
%
58.1
%
57.4
%
57.1
%
Operating Expenses Reconciliation
GAAP Operating expenses
$
45,405
$
63,812
$
90,790
$
166,533
$
212,262
Amortization of acquired intangible assets
(3,823
)
(4,523
)
(8,526
)
(13,982
)
(25,777
)
Restructuring charges
(90
)
(4,376
)
(3,071
)
(5,495
)
(4,713
)
Acquisition related charges (1)
—
(864
)
(681
)
(1,531
)
(3,208
)
Impairment of acquired intangible assets
(586
)
(11,900
)
(36,198
)
(12,486
)
(36,198
)
Stock-based compensation - operations
(2,489
)
(2,204
)
(2,360
)
(9,256
)
(8,724
)
Gain on sale of building
—
—
4,624
—
4,624
Non-GAAP Operating expenses
$
38,417
$
39,945
$
44,578
$
123,783
$
138,266
Income (Loss) from Operations Reconciliation
GAAP Income (loss) from operations
$
12,959
$
(13,564
)
$
(37,468
)
$
(1,400
)
$
(46,899
)
Inventory adjustment related to restructured operations
(288
)
8,277
—
7,989
—
Stock-based compensation - gross margin
219
196
154
652
562
Amortization of acquired intangible assets
3,823
4,523
8,526
13,982
25,777
Restructuring charges
90
4,376
3,071
5,495
4,713
Acquisition related charges (1)
—
864
681
1,531
3,208
Impairment of acquired intangible assets
586
11,900
36,198
12,486
36,198
Stock-based compensation - operations
2,489
2,204
2,360
9,256
8,724
Gain on sale of building
—
—
(4,624
)
—
(4,624
)
Non-GAAP Income from operations
$
19,878
$
18,776
$
8,898
$
49,991
$
27,659
Income (Loss) from Operations % Reconciliation
GAAP Income (loss) from operations %
12.8
%
(13.2
)%
(40.7
)%
(0.5
)%
(16.1
)%
Cumulative effect of non-GAAP Gross Margin and Operating adjustments
6.8
%
31.5
%
50.4
%
17.0
%
25.6
%
Non-GAAP Income from operations %
19.6
%
18.3
%
9.7
%
16.5
%
9.5
%

(1) Legal fees and outside services that were related to our proposed acquisition by Canyon Bridge Acquisition Company, Inc.

Lattice Semiconductor Corporation
- Reconciliation of U.S. GAAP to Non-GAAP Financial Measures -
(in thousands, except per share data)
(unaudited)
Three Months Ended
Nine Months Ended

September 29,
2018

June 30,
2018

September 30,
2017

September 29,
2018

September 30,
2017

Other Expense, Net Reconciliation
GAAP Other expense, net
$
(452
)
$
(348
)
$
(2,027
)
$
(246
)
$
(2,104
)
Loss on sale of assets and business units
—
—
1,796
—
1,496
Non-GAAP Other expense, net
$
(452
)
$
(348
)
$
(231
)
$
(246
)
$
(608
)
Income Tax Expense (Benefit) Reconciliation
GAAP Income tax expense (benefit)
$
33
$
1,343
$
(331
)
$
1,973
$
234
Estimated tax effect of non-GAAP adjustments (2)
108
(258
)
(218
)
(88
)
142
Non-GAAP Income tax expense (benefit)
$
141
$
1,085
$
(549
)
$
1,885
$
376
Net Income (Loss) Reconciliation
GAAP Net income (loss)
$
6,974
$
(20,223
)
$
(43,052
)
$
(19,201
)
$
(63,349
)
Inventory adjustment related to restructured operations
(288
)
8,277
—
7,989
—
Stock-based compensation - gross margin
219
196
154
652
562
Amortization of acquired intangible assets
3,823
4,523
8,526
13,982
25,777
Restructuring charges
90
4,376
3,071
5,495
4,713
Acquisition related charges (1)
—
864
681
1,531
3,208
Impairment of acquired intangible assets
586
11,900
36,198
12,486
36,198
Stock-based compensation - operations
2,489
2,204
2,360
9,256
8,724
Gain on sale of building
—
—
(4,624
)
—
(4,624
)
Loss on sale of assets and business unit
—
—
1,796
—
1,496
Estimated tax effect of non-GAAP adjustments (2)
(108
)
258
218
88
(142
)
Non-GAAP Net income
$
13,785
$
12,375
$
5,328
$
32,278
$
12,563
Net Income (Loss) Per Share Reconciliation
GAAP Net income (loss) per share - basic and diluted
$
0.05
$
(0.16
)
$
(0.35
)
$
(0.15
)
$
(0.52
)
Cumulative effect of Non-GAAP adjustments
0.06
0.26
0.39
0.41
0.62
Non-GAAP Net income per share - basic and diluted
$
0.11
$
0.10
$
0.04
$
0.26
$
0.10
Shares used in per share calculations:
Basic
127,816
124,843
122,990
125,578
122,393
Diluted - GAAP (3)
129,474
124,843
122,990
125,578
122,393
Diluted - Non-GAAP (3)
129,474
125,620
124,225
126,862
124,454
(1) Legal fees and outside services that were related to our proposed acquisition by Canyon Bridge Acquisition Company, Inc.
(2) We calculate non-GAAP tax expense by applying our tax provision model to year-to-date and projected income after adjusting for non-GAAP items. The difference between calculated values for GAAP and non-GAAP tax expense has been included as the "Estimated tax effect of non-GAAP adjustments."
(3) Diluted shares are calculated using the GAAP treasury stock method. In a loss position, diluted shares equal basic shares.
Lattice Semiconductor Corporation
- Reconciliation of U.S. GAAP to Non-GAAP Financial Measures -
(in thousands, except per share data)
(unaudited)

Three Months Ended

December 29, 2018

Business Outlook - Fourth Quarter 2018
Low
Midpoint
High
GAAP Operating expenses
$
52,000
$
53,500
$
55,000
Cumulative effect of Non-GAAP Operating expense adjustments (4)
(15,000
)
(15,500
)
(16,000
)
Non-GAAP Operating expenses
$
37,000
$
38,000
$
39,000
(4) Includes estimated Amortization of acquired intangible assets, Restructuring, and Stock-based compensation included in Operating Expenses
View source version on businesswire.com: https://www.businesswire.com/news/home/20181025005858/en/
Source: Lattice Semiconductor Corporation
related items