This campaign is closed
FINAL CALL !!
Avnet Silica and EBV Elektronik together are making available hundreds of development kits to interested (pro) makers. To qualify for one of these boards sent to you for free, just fill out
this form
. Anyone capable of writing three words of motivation can request one of the six kits listed below.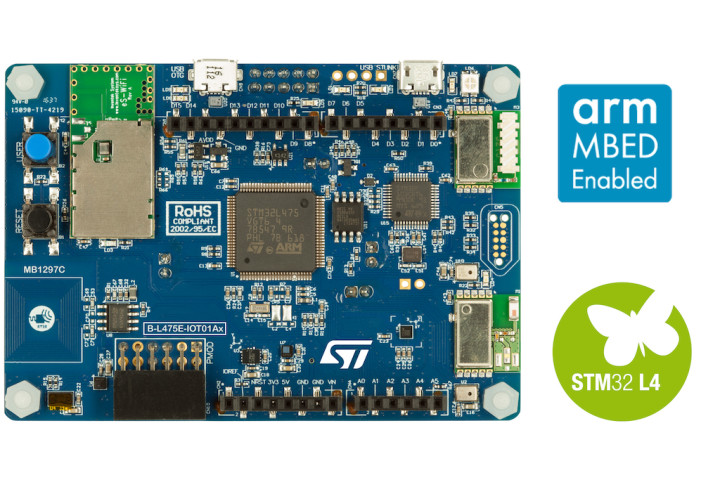 Microchip SAML10 Xplained Pro Evaluation Kit + QT7 Xplained Pro Extension Kit
ATSAML10E16A-AU/ATSAML11E16A-AU MCUs
One mechanical programmable button
One QTouch button
One user LED
32.768 kHz crystal
ATECC508A CryptoAuthentication IC
mikroBUS header
Embedded debugger
Embedded current measurement circuitry
Self-capacitance water tolerant touch + 8 LEDs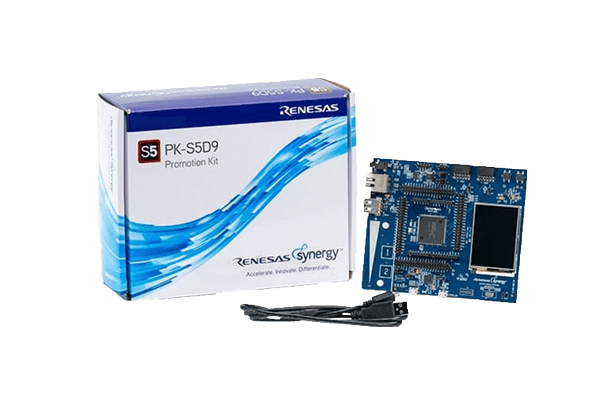 Renesas Promotion Kit S5D9
S5D9 Group MCUs with a 176 LQFP package
Four extension connectors
QVGA TFT touch screen
Three user LEDs
Arduino Uno Shield compatible socket
Two mechanical switches
Two capacitive touch buttons + slider
Audio output
QSPI memory (8 MB)
SPI, I2C, CAN, and SCI interface.
NXP Rapid IoT Prototyping Kit
Kinetis K64 MCU (ARM Cortex-M4 based)
KW41Z Wireless MCU (BLE, Thread, Zigbee)
NT3H2211 NFC Forum Type 2 Tag
A1006 Secure Authentication & anti-counterfeit IC
Multiple sensors
Rapid IoT Studio IDE
Automatic source code & project generation for MCUXpresso IDE/SDK
iOS/Android mobile apps and IoT Cloud connect platforms
Expandable to most IoT end-node use cases with 400+ Click boards
Compatible with NXP IoT Modular Gateway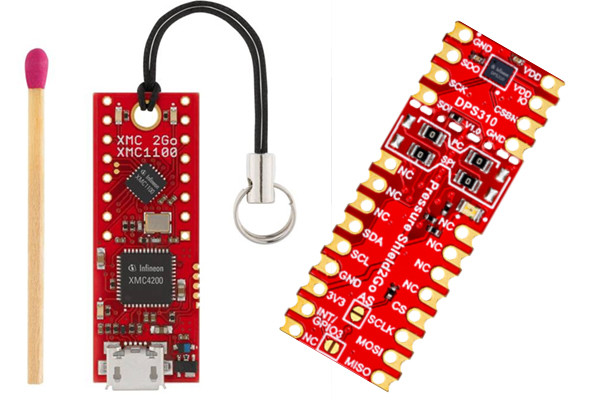 Infineon XMC 2Go + S2GO Pressure DPS310
XMC1100 MCU (ARM Cortex-M0 based)
On-board J-Link Lite debugger
Two user LEDs
2×8 pin pinheader suitable for breadboard
XMC software for Arduino IDE
Ultra-high ±0.005 hPa resolution (equating to ±5 cm)
Wide pressure operation range 300 hPa – 1200 hPa
3 µA current consumption in low power mode
Temperature accuracy ±0.5°C
Free and easy download of Arduino libraries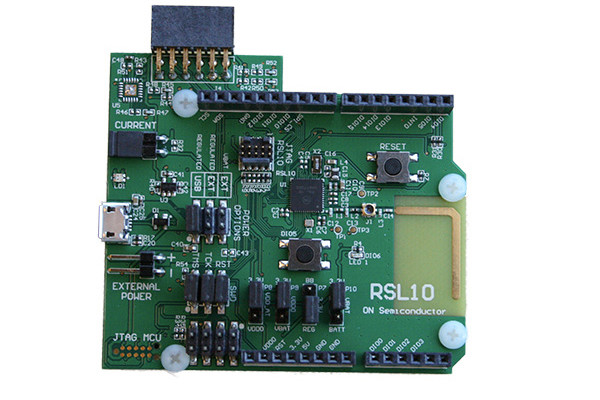 ON Semiconductor Radio SoC Evaluation Board + Multi Sensor Board
Compliance with the Arduino form factor
Support for PMOD
On-board J-Link feature for simple debugging
Access to all RSL10 peripherals
Integrated PCB antenna
BME680 gas, humidity, pressure and temperature sensor
BNO055 intelligent 9-axis absolute orientation sensor
TO136 security element for IoT devices
NOA1306CUTAG ambient light sensor
Electret condenser microphone
STMicroelectronics STM32L4 Discovery Kit IoT Node
STM32L4 Series MCUs (ARM Cortex-M4 based) in LQFP100 package
Bluetooth V4.1 module (SPBTLE-RF)
Sub-GHz (868 MHz or 915 MHz) low-power-programmable RF module
802.11 b/g/n compliant Wi-Fi module
Dynamic NFC tag based on M24SR with its printed NFC antenna
HTS221 capacitive digital sensor for relative humidity and temperature
LIS3MDL 3-axis magnetometer
LSM6DSL 3D accelerometer and 3D gyroscope
LPS22HB absolute digital output barometer
VL53L0X time-of-flight and gesture-detection sensor