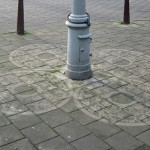 is a Dutch company that came up with a pretty cool concept: advertisement by means of sustainable and environmental friendly graffiti. The idea behind it is simple, all they need is a high pressure water sprayer and a template to 'clean' the sidewalk or any part of the city. The result is a high impact message and a cleaner street.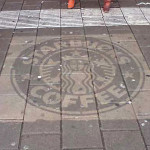 (GreenBalance) to compensate for their carbon emission.
So next time you're looking for an eco friendly advertising alternative,
contact
these guys.