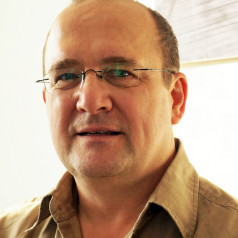 on Education & Information
Published in issue 6/2007 on page 0
OBD
between ecology, marketplace and Big Brother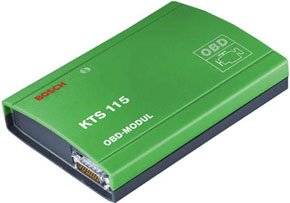 OBD — the On Board Diagnostic for vehicles — was originally conceived as a system to reduce exhaust emissions and produce better air quality. Since its introduction, the ecological aspect of the diagnostic system has taken something of a back seat. These days the OBD is a key element in vehicle servicing for all garages. It has also become something of a marketing tool in the competition between dealership garages and independent garages. Information gleaned from the OBD connector can also be of interest to the manufacturer's sales department. When the next generation OBD-3 system is introduced, it may be able to pass vehicle information over a radio link to a roadside monitor as we drive by, and the politicians will convince us the system is in our best interests to improve air quality…
Downloading of this magazine article is reserved for registered users only.
Login
|
Register now!
Remove the protective film from the display module before assembly.
The display module included in the DIY kit has a self-adhesive protective film on the rear surface. This film must be removed before the display is fitted to the circuit board, since otherwise the display quality will be degraded by visible edges and shadows when backlighting is used.
Caution: be sure to orient the microcontroller IC correctly.
Figures 8b and 8c in the June 2007 issue of Elektor Electronics show the microcontroller IC carrier board oriented incorrectly in the socket (rotated anti-clockwise by 90 degrees). The instrument will not operate properly with the IC fitted this way. The visible symptoms of this error are that background illumination is on but no text is displayed and the instrument does not respond to any inputs. The microcontroller will not be harmed by this incorrect orientation. Carefully prize the microcontroller board out of the socket, rotate it 90 degrees clockwise, and insert it again. Now the analyser should work properly.
To quote from the article: 'The carrier board can now be fitted with the pins. The supplied pin strips must be carefully separated into 8-pin lengths. Any rough edges can be smoothed down with a fine file. The strips are pushed fully into the socket Figure 8a. (They only fit one way round: the thinner tapered pins go into the socket).
'The controller board can now be positioned onto the pins (Figure 8b) ensuring that pin 1 is correctly aligned (to the left by C10). The 64 pins can now be carefully soldered onto the controller board (Figure 8c).'
The correct orientation of the microcontroller is shown in Figure 5 of the article.
| | |
| --- | --- |
| Pin1 | Pin 1 |
| Passiermark | Orientation mark |
Points to note
The OBD analyser is only suitable for vehicles fitted with an OBD-2/EOBD connector.
EOBD is fitted to vehicles sold in the EU:
- after 01.01.2001, for petrol engine vehicles.
- after 01.01.2004, for diesel engine vehicles.
Before the analyser is plugged into any vehicle manufactured before these dates, it is important to check compatibility with the OBD-2 standard. The website of Florian Schäffer [3] contains a databank of vehicles where you check to see if yours is OBD-2 compatible.