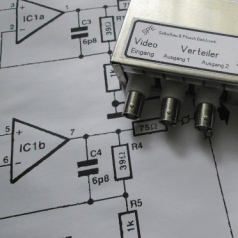 LEDify It!, mobile 3-watt LED Lamp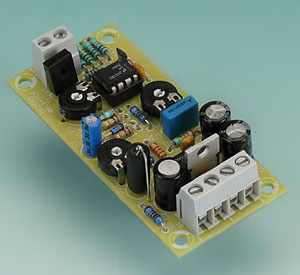 A traditional hand-held torch could hardly be described as a cutting-edge piece of technology; in fact it's probably the exact opposite, circuits don't come much simpler! Text books have for years used a battery, light bulb and switch to describe just what a circuit is. We are also aware of the shortcomings of the filament lamp; the light dims as the battery discharges and occasionally you need to replace a burned-out bulb. Why not treat an old torch to a 21st century make-over? Replace the bulb with more efficient LEDs, the 5 mm 70 mW types will not be very illuminating but 1-watt white LEDs are now reasonably priced.
It's not quite as simple as removing the bulb and replacing it with an LED.
Downloading of this magazine article is reserved for registered users only.
Login
|
Register now!
CAM/CAD data for the PCB referred to in this article is available as a Gerber file. Elektor GREEN and GOLD members can exclusively download these files for free as part of their membership. Gerber files allow a PCB to be produced on an appropriate device available locally, or through an online PCB manufacturing service.

Elektor recommends its business partner Eurocircuits as the company of choice for its own prototypes and volume production in selected cases.
Features
* Three 1 W LEDs powered from 4.8 V
* Efficiency > 80 %
* Light output independent of battery voltage
* Battery deep-discharge protection
Resistors
R1,R3 = 2kO2
R2 = 22k
R4,R5,R6 = 1k
R7,R9 = 100k
R8 = 3MO9
R10 = 4kO7
R11 = 560
R12,R13,R14,R15 = 1
P1,P2 = 10kO preset, miniature, horizontal
P3 = 5kO preset, miniature, horizontal
Capacitors
C1 = 330nF MKT lead pitch 5mm or 7.5mm
C2 = 47µF 25V radial, lead pitch 2.5mm, ø max. 8.5mm
C3,C4,C9 = 100nF ceramic, lead pitch 5mm
C5,C6 = 470µF 16V radial, lead pitch 2.5mm, ø max. 8.5 mm
C7 = 10µF 63V radial, lead pitch 2.5mm, ø max. 6.5 mm
C8 = 100pF ceramic, lead pitch 5mm
Inductor
L1 = 100µH axial, upright mounting, suggested types: 5800-101 (Bourns) rated 0.63A/0.2O (Digi-Key # M8290-ND), B82111EC25 (Epcos) rated at 1A/0.65O (Farnell # 9752102) or MESC-101 (Fastron) rated at 1A/0.65 O (Reichelt # MESC 100µ)
Semiconductors
D1 = 1N5822
D2 = 2V7 0W5 zener diode
D3 = 1N4148
T1 = BD139
IC1 = LM2577T-ADJ (TO-220-5 case, straight pins)
IC2 = LM358 (DIP-8)
Miscellaneous
K1,S1,BT1 = 2-way PCB terminal block, lead pitch 5mm
S1 = single-pole on/off switch
BT1 = holder for 4 NiMH batteries*
3 pcs 1-watt power LED
PCB # 080585-1
* see text