Sinewave Inverter with Power Factor Correction
100 watts, 24 VDC to 230 VAC rms pure sine wave out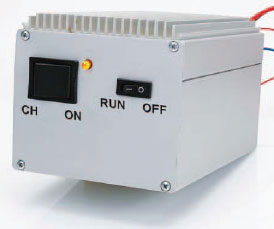 Power inverters are used to generate AC powerline voltages like 230 VAC or 115 VAC in the field, using high capacity 12 V or 24 V vehicle batteries. They come in a wide variety of output powers (anything between 15 and 1,000 watts) and quality of the AC output voltage (anything from abominable to pure sinewave). Some models even have output voltage regulation. Few however combine power factor correction (PFC) with 'pure-sine-wave-out', hence a suggested design appears in this article, along with a light theoretical background.
Downloading of this magazine article is reserved for registered users only.
Login
|
Register now!
Correction
Issued: November 14, 2012.
The value of R29 should be 1.5 kohms, not 240 ohms as shown in the circuit diagram.