"Schmankerln" (delicacies) from Our Man in Munich — week 40.
++<START>++
Elektor has landed in Munich! We act instead of talking! If you want to introduce something new, please contact me!
++<STOP>++
++<START>++

Bayern vs. Silicon Valley/Bay-Area... by 2020 the Munich Urban Colab is created

++<STOP>++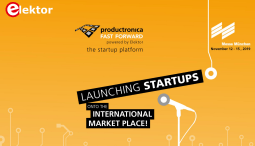 ++<START>++
Elektor and Messe München start their next joint cooperation:

productronica fast forward Award

++<STOP>++
++<START>++

Oktoberfest was opened by Munich's Lord Mayor Dieter Reiter with 2 bell strokes, and Elektor actively participates in Bavarian culture, is an IoT based tap coming soon?

++<STOP>++
++<START>++
BMW Group and Daimler AG apply to the EU Commission for a worldwide mobility company to offer hands-on e-mobility!
++<STOP>++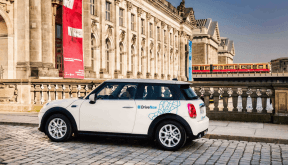 ++<START>++

10 prototypes and over 20 start-ups are competing against each other, what are we talking about? Of course, the electronica Fast Forward Award! Soon! 13 through 16 November 2018, it's worth stopping by!

++<STOP>++
++<START>++
The NXP Cup without Elektor? Almost unimaginable, so it goes into the next round! Start of the next edition of the NXP Cup is in October.
++<STOP>++
++<START>++

That's all folks for this first "delicacies" from the BAY-ern, don't forget to network with us: LinkedIn, Facebook, YouTube and Twitter. If you too want to be part of the next issue, please contact me!

++<SERVUS>++