Original publication: Elektor magazine January 2014.
Authors: Ramkumar Ramaswamy
Free download expires: Friday 2 August, 2019.
---
It seems that to even dip your feet in the ocean of DSP (digital signal processing) you need lots of SMD soldering skills and a ton of math. Seems. Let's end the anxiety: here is a Universal Audio DSP board for the DIYer. Based on the Analog Devices ADAU1701 DSP, this board has only through-hole components—except for the DSP itself.
---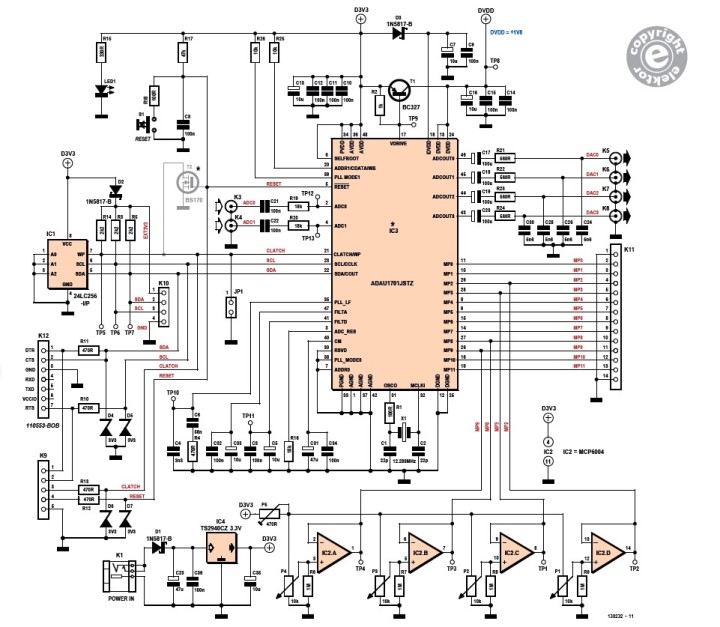 Go to the
article page
and download a pdf copy of the magazine article. Downloading is free until
Friday 2 August, 2019
.