Elektor nurtures and empowers electronics-focused start-ups (e.g., hardware, software, and technical services) through events, competitions, and business solutions. The
Elektor Investment Program
is a new service for both young companies and investors looking to connect and excel in the electronics industry.
What Is the Elektor Investment Program?
As a start-up or scale-up, there comes a time when bootstrapping is no longer an option. If you are lucky, you already have some paying customers, but you will need money to take your business to the next level. Maybe you need to hire a team, enter new markets, or extend your development. The most likely step is to talk with investors. As a founder, you might ask yourself: Am I ready to pitch to them? Is my business plan and pitch deck ready? Will investors take me seriously?
Members of the Elektor Investment Program team will guide you through this venture. We can help with your business plan, assist you in preparing your pitch deck, and match you with investors from our network.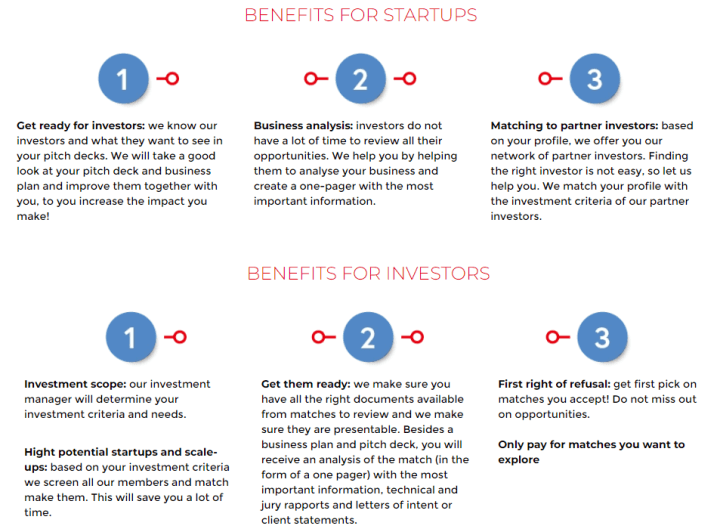 Why Did Elektor Start the Program?
If you simply send your pitch deck to investors and hope for the best, you'll likely get declined for any number of reasons. Perhaps you contact the wrong investor. Or maybe your pitch deck lacks important information. One thing is for sure: you need to make the most of your pitch opportunities.
So, why set up the Elektor Investment Program? We've been running
start-up competitions
for a few years, and we've been interacting with many promising start-ups all along the way. Developing a program to further help start-ups find funding and partners was a logical next step.
We also aim to assist investors. We know that investors get dozens of pitch decks each year. And it takes a lot of time to read them all, and most of them are not good enough. We realized that we could help investors save time by connecting them with promising tech start-ups in our global network that match their investment scope.
Start-Up Benefits
Are you a member of a start-up or even scale-up in need of funding? By participating in the Elektor Investment Program, you can take smart actions to improve your chance of getting funded. Sounds like a good deal, right? Here's what we offer:
Personal help to improve your pitch deck and business plan.
Business analysis to make a profile of your company.
The opportunity to be connected to matching investors (based on your profile) from our network.
Investor Benefits
The Elektor Investment Program can help investors find innovative companies. In addition to running successful start-up competitions, our professional start-up team scouts for promising companies around the world. Companies that join the program are screened by our experts, so provide investors with promising leads. We provide:
Access to high-potential technical start-ups and scale-ups that match your investment scope.
Proper documentation, professional business connections, and a business analysis of your matches.
Join the Elektor Investment Program!
Want to join the Elektor Investment Program or learn more about it? Vist the
program site
or
email Arthur Lampe
(Elektor's Investment Program Manager) today to get started. Good luck!
---