Conventional battery packs are made up of several individual cells connected in series. Building battery packs in this way is quite wasteful in terms of the physical casings required for each cell and the electrical interconnections necessary between the cells.
A new alternative has been developed at the Fraunhofer Institute for Environmental, Safety and Energy Technology
UMSICHT
in Oberhausen Germany. Here the battery cells are sandwiched between flat bipolar plates made of conductive polymers. This makes it possible to use very thin plates, so a pack can be built which uses less than 20 percent of the material normally required to build a conventional battery pack.
The material is not subject to corrosion and can be reshaped after manufacture to support embossed structures — important for fuel cells. The bipolar plates can also be welded to make a completely sealed battery pack. In contrast, conventional bipolar plates are unsuitable for welding due to the thermal and mechanical stresses put on the structure during manufacture. Gaskets are normally required to achieve a sealed pack but these seals are bulky and prone to leaking.
A further advantage of the new material is that the researchers are able to adapt the physical properties of the bipolar plates to meet specific requirements, making the finished material either rigid or flexible and to virtually any size.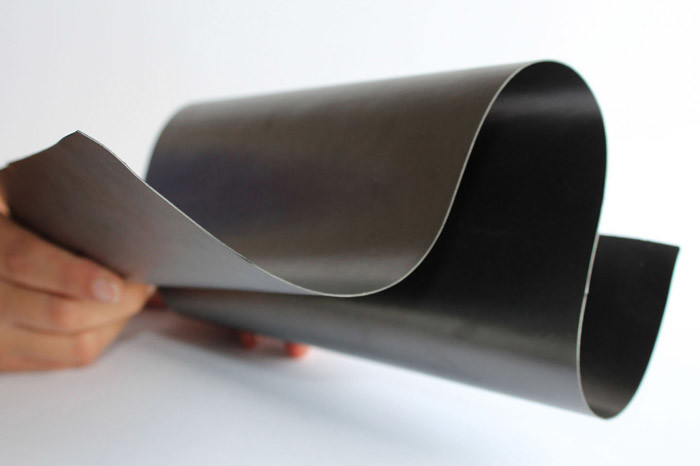 The bipolar plates are made from commercially available polymers and graphite material in a reel-to-reel process which is a particularly cost-effective production method.
At the Hannover Messe trade fair
Together with
SAUERESSIG GmbH
, the previous production process of bipolar plates for fuel cells has been converted to a continuous process, enabling production of sample quantities of the novel bipolar plates. The project was funded by the BMWi (Federal Ministry for Economic Affairs and Energy). The material was on view at the Hannover Messe Preview on January 24, 2019 and will also be showcased at the upcoming Hannover Messe trade fair from April 1 to 5, 2019 (Hall 2, Booth C22). Researchers from the Fraunhofer Institute for Environmental, Safety and Energy Technology UMSICHT will be on hand to answer questions.