Original publication: Elektor magazine November 2011
Author: Burkhard Kainka
Free download expires: Friday 16 August, 2019.
---
All that's required to measure radiation is a simple PIN photodiode and a suitable preamplifier circuit. We present here an optimised preamplifier and a microcontroller-based counter. The microcontroller takes care of measuring time and pulse rate, displaying the result in counts per minute.The device we describe can be used with different sensors to measure gamma and alpha radiation. It is particularly suitable for long-term measurements and for examining weakly radioactive samples.
---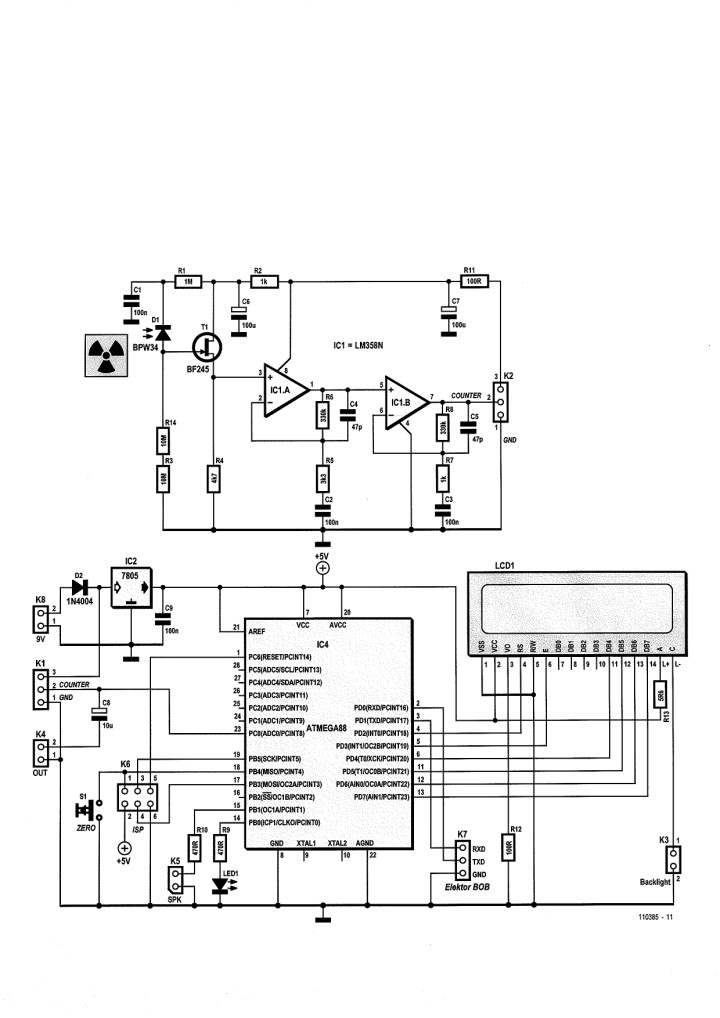 Go to the
article page
and download a pdf copy of the magazine article. Downloading is free until
Friday 16 August, 2019
.