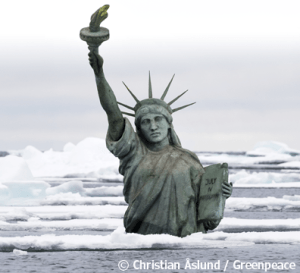 No wonder,
Trump
was the word on everybody's lips during the 22nd UN Climate Conference in Marrakesh, held one year after the historic Climate Agreement at the 21th Conference in Paris.
Donald Trump
's vow to pull the United States out of the Paris Agreement sounds like a devastating blow to the Agreement's primary objective: To keep the warming of the planet well below 2°C.
But in Marrakesh the mood was one of defiance rather than devastation. The nearly 200 nations present adopted an
Action Proclamation
stating the "urgent duty" to respond to climate change and called for the 'the highest political commitment'.
Technology now the driving force behind energy transition
For those readers not reassured by political promises, the Proclamation points out that climate action is no longer pushed forward (or held back) solely by political forces. Climate action has gathered "an irreversible momentum" [... that] "is being driven not only by governments, but by science, business and global action of all types at all levels."
To put it more straightforward: technology is now the driving force behind the energy transition. Renewable energy technologies continue to improve and costs are dropping fast. "We've already passed the tipping point to a low-carbon economy", said Economist Jeffrey Sachs in Marrakesh.
Ethan Zindler, the Bloomberg New Energy Finance analyst, rephrased it in terms that Donald Trump may better understand: "Clean energy is a $300 billion-plus per year global industry representing one of the greatest economic opportunities of the 21st century; and if the U.S. walks away from Paris, the Chinese and others will gladly take this clean energy opportunity straight to the bank."
A marriage both hopeful and fascinating
The marriage of politics, business, technology and innovation to fight climate change is both hopeful and fascinating. For this reason the Elektor Energy team is combining forces with our sister publication
European Energy Review
. For over a decade
EER
has been reporting on the great energy transition from fossil fuels to renewable energy, while
Elektor Magazine
has a strong focus on innovative renewable energy technologies. Under the banner
Elektor Energy
we will report on the unstoppable march of low-carbon technologies.
Subscribe
Tag alert:
Subscribe to the tag
Elektor Energy
and you will receive an e-mail as soon as a new item about it is published on our website!