Nordic Automation Systems have released an LED street light wireless luminaire controller compliant with the LoRa wide area network (WAN) standard. The new Zhaga 18 Luminaire Controller is compliant with the Zhaga Consortium's "Book 18 LED luminaire interface standard" and measures just 40 x 19mm.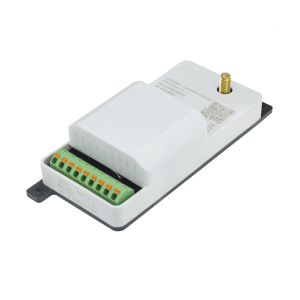 According to Nordic Automation Systems the Zhaga 18 is easy to fit not only mechanically in various designs in street luminaires but also electronically with the controller supporting customisable dimming profiles and a DALI interface. Control through a DALI-2 interface (or optionally with a DALI bridge as well) permits users to add more addresses on a single DALI network.
The Zhaga Book 18 defines a standardised interface between an outdoor LED luminaire and a sensing/communication module that sits on the outside of the luminaire. This standardised interface means that the module can be replaced in the field, allowing the luminaire to be upgraded via the addition of new smart capabilities.
Nordic Automation Systems is a participating member of the Zhaga Consortium and Digital Illumination Interface Alliance (DiiA).