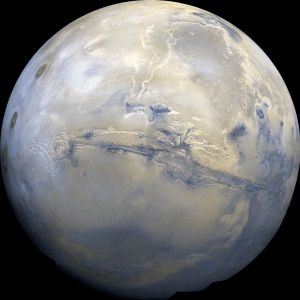 I don't like news; it's so transient and fades quickly, which is a pity if the subject is interesting. So I could also say that I love the news, because if it is uninteresting, the time lost is short. Which one depends on the time to wait before the appearance, or non-appearance, of something of interest.
Last week, to gather news as befits my function, I listened long (over an hour each!) on
recode.net
to two of the big names of modern tech, (Elon) Musk and (Jeff) Bezos. I followed them right to the end, not because it was interesting, but for fear of missing something that might be. Oh, if only by a miracle some thought had escaped from their conversation and sowed the seed of a great idea in my mind!
It didn't happen, alas. So did I just lose the equivalent of 3 hours of sleep? Maybe not…
Musk and Bezos foresee for humanity an
exotic
future, in the etymological sense of the word, that is to say
outside
our planet. One on Mars where he can see himself ending his days, the other in space where he intends to transfer heavy industry while the Earth remains habitable. Crazy, no??
There's a strong temptation to turn away and shrug our shoulders, as we often do when faced with something new, unknown, foreign. But this reaction, as old as the world, is Neophobia, an instinct close to Xenophobia. Not my thing.
So I changed my mind: before I snigger at the idea of going to Mars, or putting heavy industry into space, I propose to wait. Long enough for the projects to have lost their novelty. In the meantime, they might just prove their genius.