One indication that Industry 4.0 is not so far off is the announcement by Volvo of its
agreement with Uber
to supply 24,000 self-driving cars between 2019 and 2021.
As a global taxi service using a ride-hailing app, the company currently relies on freelance drivers who use their cars to provide taxi services side-by-side with private use or on a full-time basis and receive payment via an Internet brokerage service. Uber now has plans to take the driver out of the equation entirely.
That move should be effective in getting round some regional court rulings which have so far prevented Uber from operating with unlicensed drivers in some cities in Germany. It could also be the death knell for traditional taxi services operating in many countries throughout the world.
It is predicted that the idea of owning a vehicle for your own personal use will be less attractive as ride-hailing services such as Uber and car sharing schemes (the latter becoming the new competitor of the former) become main stream.
When autonomous cars are eventually the order of the day, the whole concept of car ownership is likely to undergo a seismic change, it's not surprising vehicle manufacturers are also buying into car-share provider schemes. The hookup between Uber and Volvo may prove to be a good strategic move; although they are one of Europe's smaller car manufacturers they have the backing of the Zhejiang Geely Holding Group based in China. Many of the other, larger vehicle manufacturers already have their own autonomous vehicle program under development.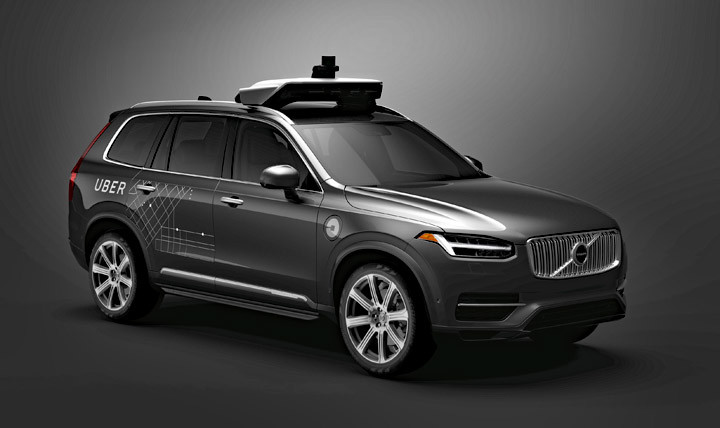 Uber has been testing their system using Volvo's XC90 SUV for some time in the U.S. The technology used in Uber's self-driving system will also be made available to Volvo customers when they introduce their own first fully autonomous car scheduled for 2021.