Infra-red headphone reciever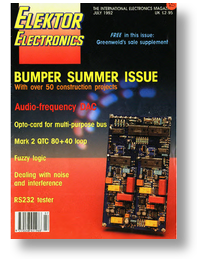 This receiver is meant to complement the transmitter described in the previous article. It's design Is based onjust one FET.This has the advantage that construction is simplicity itself, and the dis advantage thatfor a sufficiently low output im-pedance the value of drain resistor R3 has to be fatrly low.
Downloading of this magazine article is reserved for registered users only.
Login
|
Register now!