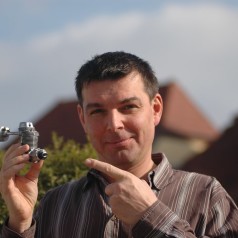 Over-Air LiPo Battery State Monitor
Zigbee'd measurement of voltage, temperature, and current up to 170 amps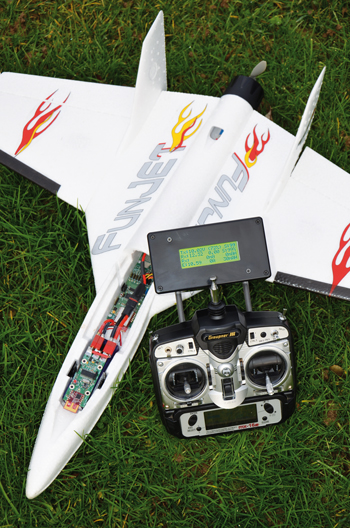 The board described here measures the voltage and the current up to 170 A supplied by the battery in your scale model, then transmits these data via radio to your remote-control transmitter, or via USB to a Qt (say: cutie) application on a PC.
Downloading of this magazine article is reserved for registered users only.
Login
|
Register now!
Technical specifications
• Compatible with LiPo batteries from 2S (7.4 V) up to 6S (22.1 V)
• Continuous current 80 A, 170 A for a few seconds
• Current measuring range: 0 – 170 A
• Insertion resistance 1 m? in the battery 'positive' line
• Temperature measurement built in to the board
• Connections: direct soldered, PK or DEAN sockets
• Provides measurements of voltage and current with calculation of instantaneous power drawn
• Summing of current supplied
• Compatible with previously published 2.4. GHz Transceiver [2]
• Open communication interfaces: USB, UART, I²C, 1-Wire
• ZigBee compatible 2.4 GHz technology
• Line-of-sight range of over 100 m (300 ft) or over 1 km (3,000 ft), depending on type of radio module.