Stagnant European gas market needs radical reforms
Break it up and shake it up
The German nuclear phaseout will catapult gas to the top of the European energy agenda. Unfortunately, at this moment the European Commission gas market policy, such as it is, has no priority. Brussels must get its gas act together, argues Iana Dreyer, and shake up Europe's stagnant gas market. 'The real problem is the absence of integration and competition.'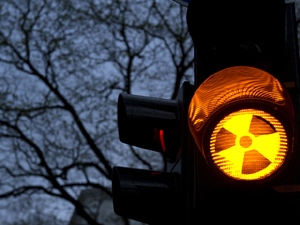 photo: Financial Post
The biggest winner of the Fukushima disaster is Russian gas. As everyone knows, the disaster was followed by the final German decision to shut down its nuclear plants and then by Italy's referendum decision not to go ahead with any new nuclear plants either.

To believe that Germany can fill the resulting generation gap with renewable energies is illusory. It is already massively subsidising solar and wind power at a cost of many tens of billions of euros. In addition, these renewable energies require backup capacity (as well as massive investments in the grid infrastructure to be accommodated into the system.) Relying more on coal is not acceptable if EU carbon emission targets are to be met. One is left with gas, which is the least CO2-emitting of all hydrocarbons.

The EU is projected to have to import three quarters of its gas by 2020 and close to 90 per cent by 2030. These figures date from before the nuclear reversal! Russia, which has the world's largest gas reserves, is Europe's premier gas provider – it already accounts for two fifths of the EU's imports.

With the EU's dependence on gas set to rise, Russia's role will only become more important. This makes it even more urgent for the EU to prepare its gas markets for what lies ahead. If Russia in the future supplies more than half of Europe's gas, then, if only for geopolitical reasons, no EU member states should remain – like some countries in Eastern Europe – 100 per cent dependent on importing from Gazprom's antiquated pipelines. For economic reasons also, measures must be taken to prevent Russia from being able to exert excessive monopoly pricing power.
Democratisation
Unfortunately, the EU Commission's current gas market policy has no real sense of priority. There is a strong emphasis on supporting – more morally than financially – pipeline projects like Nabucco that are commercially not viable, as a means to diversify imports away from Russia. The Commission says it is
These vertically integrated companies, naturally inclined to seeking the easy route, should better be broken up and integrated into a wider EU gas market
developing a "Southern Corridor" to Central Asia and Middle East, but as it is doing so, it is undermining all the EU's high minded, conditionality-subjected, democratisation goals in its Eastern Partnership and other Neighbourhood policies. Indeed, it is supporting deals with an autocrat in Azerbaidjan – the only country that can credibly supply Nabucco – who clearly states he is not interested in changing the political system.
Since 2009, the EU has also committed to financially support a few interconnector pipelines in Central and Eastern Europe to help increase these countries' resilience to supply disruptions. But these projects are slow in materialising and do not truly integrate these markets with each other. They tinker with them at the margin.
Then the Commission supports Nord Stream, which will raise imports from Russia, while bypassing the transit countries Ukraine and Belarus. Nord Stream is so expensive that one can safely argue this is a political, not a sound economic project. Nabucco too is commercially questionable.
Monopolistic
The real problem in the EU gas market is the absence of genuine integration and competition. Most European gas markets, especially in Central and Eastern Europe, remain compartmentalised and run by domestic monopolies, often with long-term supply contracts to monopoly suppliers abroad, chiefly Gazprom.

In Bulgaria, which is 100 per cent dependent on gas imports from Russia, Gazprom controls the gas trade intermediary and half the country's major gas retailer. The state-owned monopoly Bulgargaz is tied into a long-term contract with Gazprom. So is Slovakia's SPP – a vertically integrated monopoly co-owned by the European companies GDF Suez and Eon Ruhrgas - tied with a twenty-year supply contract to Russia (more background here) renewed in 2008.

Poland's domestic gas monopoly PGNiG and pipeline operator EuroPolGaz signed a new long-term supply contract with Gazprom last year, extending deliveries to the Polish market until 2037 and to the Yamal Gas Pipeline (which brings Russian gas to Germany via Belarus) until 2045.

These monopolies have not much incentive to seek alternative supplies because they are locked in by those contracts and because their monopoly status guarantees them enough rents to justify favouring the status quo. What is more, they are naturally inclined to engage in practices that restrict competitors' access to networks and customers. They are certainly not eager to develop new sources of supply, such as LNG or shale gas, which provide tremendous opportunities for the European market.
Stop resisting
So what should be done? First of all, Brussels must pressurize member states even more than it does now, to increase their resilience to potential supply disruptions. This means to have them seek competition from gas sourced not only in other countries, but more importantly from alternative technologies – LNG and shale gas.

The EU must also make a forceful case again for its competition-enhancing policies, like it did in its antitrust case against Italian energy producer ENI in 2009-2010. This has greatly clarified the situation
Russia will continue to fight against the ongoing reform of European energy markets. But Russia depends on Europe for its exports
in Italy's gas markets. ENI stood accused of "capacity hoarding as well as capacity degradation and strategic underinvestment" in its pipeline grid. The outcome of this case has indirectly contributed to the flurry of new LNG regasification terminal plans currently underway, with Italian and other European investors flocking in. Two plants are under construction, five are planned. With Italy's decision not to go ahead with nuclear energy this month, these have a reasonable chance to materialise.
Very importantly, Central and Eastern European countries must stop resisting privatization and unbundling of their domestic gas monopolies. They must not be exempted, like Latvia is, from Brussels' 2009 unbundling requirements. They should not try to stick, as most of them do, to
the Third Energy Package's "Third Option"
, which does not dismantle monopolies sufficiently. All this contributes to keeping them in the grip of Gazprom.
In the case of Poland's new long-term contract with Gazprom, the EU Commission intervened and ordered the abolition of the contract's "territorial clause", which violated Poland's legal obligation to store gas on its territory, discriminated against EU companies that export gas to Poland, stopped Poland from exporting any surplus gas to other EU countries and restricted third party access to the Yamal pipeline.
The EU's intervention was welcome, as it ensures a minimum of discipline in a monopolistic market. Yet more fundamentally these vertically integrated companies, naturally inclined to seeking the easy route – a long-term contract with Gazprom with discriminatory clauses – should better be broken up and
Why indeed should shale gas be environmentally more harmful than nuclear energy, on which France depends so strongly?
integrated into a wider EU gas market. The only chance for Central and Eastern Europeans to attract investors is to offer them a bigger domestic market than they can as standalone markets. Poland is developing an LNG terminal, and wants to develop shale gas to improve its security of gas supplies. But it will only be able to make this work if its domestic gas monopoly, which controls distribution, sales and exports, is dismantled and thus investors lured in. Yet these will seriously commit to Poland only if they can serve a wider market, not least Germany's, next door.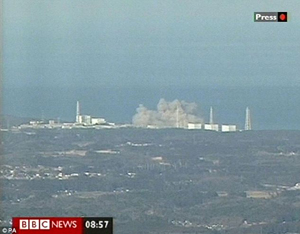 Fukushima disaster continues to impact energy markets
These countries must follow the example of Hungary, which has significantly reduced its dependence on imports of Russian gas from close to 100 per cent to a still high 80 per cent in a few years. Its strategy, like the one employed by the UK and the Netherlands when their domestic gas reserves dwindled in the 1990s, involved full ownership unbundling.
This
is the only way to get the markets moving.
Two Baltic states also decided late last year to go for full ownership unbundling – Estonia and Lithuania. If the Baltic states despite their high dependence on Russia beyond gas can do it, then Bulgaria, Poland, Slovakia and Latvia can too.
Full political support of such moves, in particularly from the EU Commission, is warranted. Russia will continue to fight against the ongoing reform of European energy markets. But Russia depends on Europe for its exports. It has lost out in China, where new-found shale gas reserves will be developed too. The Chinese are wary of Russia's high gas prices, as the failure to reach an agreement on Russian gas deliveries to China this month after five years of negotiations clearly highlights. Russia, with its sluggish economic growth despite persistently high oil prices, only has Europe left for now.
Badly invested
Germany and Italy will sooner or later have to reconsider their policies too, abandon the Third Option, and opt for full ownership unbundling as well. Their own vertically integrated gas majors are not the most dynamic in developing alternative technologies – such as shale gas (see here) and alternative relationships to Russia. Germany should also make sure the routes on the pipelines via Eastern Europe to its domestic markets are managed in such a way as to ensure better security of supply.

There are reasons to suspect that France's decision to nip in the bud shale gas development this spring is a means to postpone tough decisions for the monopolies GDF-Suez and the state-owned
RWE and EON are now under pressure. Suddenly they lack a strategy to compete internationally
electricity giant EDF and nuclear company Areva. Why indeed should shale gas be environmentally more harmful than nuclear energy, on which France depends so strongly?
All this will change with the pressure the current anti-nuclear wave in Europe will exert on these countries' gas markets.

As to the German companies, a commentator, Mark Beise, in the left-of-centre Sueddeutsche Zeitung, summed it up pretty well recently (for German-speaking readers, see here): "The big German companies – above all RWE and EON – are now under pressure. Suddenly they lack a strategy to compete internationally (….) billions of Euros are (…) badly invested (…) The companies will have to sell parts of their businesses to raise funds, and the danger of an international takeover will rise. Then politics will intervene in a hectic manner as usual and seek to avert the takeover by foreign – say Russian – companies. In fact this would be wrong. German companies buy up abroad, so foreigners may invest in Germany, as long as supply security is not in danger. To think about it now and create the right framework for the energy market, this would be forward-looking politics".

This last is good advice for the European Commission as well.
Who is Iana Dreyer?
Iana Dreyer is an independent, Paris-based political economist. She analyses Europe's economic relationships with emerging markets, especially China and Russia, and has written extensively on European gas policies. She has written and researched for various European think tanks, most notably the Brussels-based European Centre for International Political Economy (ECIPE). She has worked with the London School of Economics' Trade Policy Unit, Financial Times Business, and published for the Wall Street Journal, Bloomberg Business Week, the European Voice, and European Energy Review, among others. See her website www.ianadreyer.net and her blog Never Ending History.